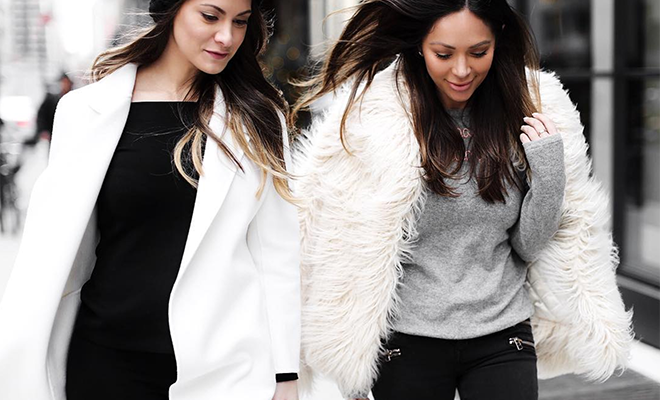 @marianna_hewitt
When you've got work, school, or a demanding schedule that just won't quit, the first thing to give is your social life.
But good friends are hard to come by, so we're here to make sure you cultivate the best friendships you've got! Here are three tried and true ways to strengthen your best friendships and get them back up on your priority list.
Call Me, Maybe?
Liking your best friend's latest picture on Instagram isn't enough to keep that friendship game strong. And as the best friend, you know there's tons more happening outside of your BFF's social media presence. Before you send her a text that says, "How are you?" or "We need to catch up!" give her a call instead! Put away any distractions or projects that require multitasking and be fully present on the phone. Talking on the phone allows you to pick up on nonverbal cues like inflection or tone and the subtleties of conversation that tend to get lost in text. Even a GIF of a laughing baby will never be a substitute for real, deep-rooted laughter. After the call, you and your BFF will likely feel more connected and cared for – ah, the wonders of reaching out!
Greeting Cards Aren't Dead
Sending fruit baskets and flower arrangements aren't the only ways to show your friends you care. Whether mailed or hand-delivered, everyone can appreciate the sentiment behind a written letter or a thoughtful gift. For those of you who are on a budget, send a cute greeting card! There's plenty of witty cards to choose from online or at your local store. If you have more time, put together a care package filled with your best friend's favorite treats! Get some inspiration for DIY care packages from Pinterest or send a FabFitFun box full of goodies!
Say Goodbye to the Mimosas!
Brunch might be your favorite way of catching up with best friends, especially if it takes place over a hot plate of Maple Cinnamon French Toast and unlimited mimosas. But opt for an activity that's new and unfamiliar instead. Maybe it's taking a free cooking class with a Meetup Group nearby or checking out a new jazz bar to live out your own version of La La Land for a night. Shared, first-time experiences are a foolproof way of strengthening your friendships and creating new memories together.
What are some ways you stay connected with your best friends? Leave a comment below!
xx, The FabFitFun Team