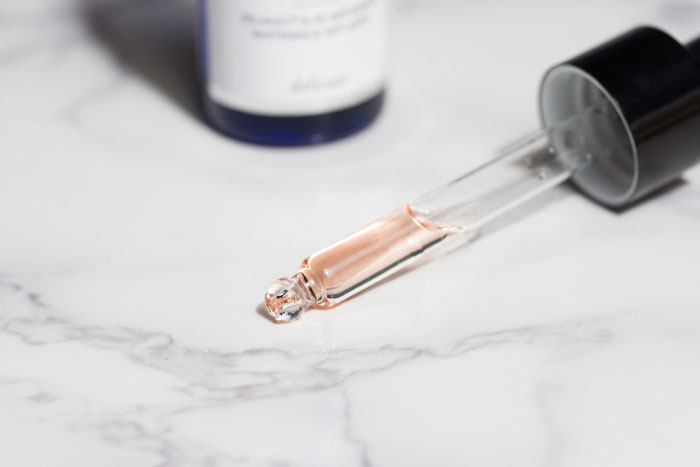 Vitamin C is one of the most powerful and abundant antioxidants found in the skin, which basically sums up why you've probably seen vitamin C facial products in every beauty aisle.
It has a multitude of benefits from brightening effects to improving texture and discoloration. Ahead, we dive deeper into incorporating vitamin C into skin care.
What should you look for when choosing a vitamin C product?
Find products that contain 10 to 20 percent vitamin C. A product needs at least eight percent to have a biological effect on the skin. In addition, any amount more than 20 percent can increase the chances of irritation.
What are the benefits of applying vitamin C to skin?
Topical vitamin C has a vast range of benefits including anti-aging, anti-pigmentary, anti-inflammatory, and antioxidative benefits.
Anti-aging benefits
Vitamin C increases the production of collagen, stabilizing collagen fibers.
Anti-pigmentary benefits
It decreases melanin formation, resulting in a reduction of pigmentation.
Anti-inflammatory benefits
Vitamin C has the ability to decrease inflammation caused by certain skin conditions. It also has wound-healing abilities.
Antioxidative benefits
Oxidative damage to the skin can be caused by environmental factors such as pollution, smoking, and solar radiation. Vitamin C is one of the most potent antioxidants in the skin that can help neutralize the effects of oxidative stress.
Check out our product recommendations below.
This serum contains 12.5 percent vitamin C, which not only reduces wrinkles and minimizes pores, but it's also safe to use on all skin types (sensitive skin included!). It's also infused with hyaluronic acid to keep skin hydrated and plump.
---
This product contains 10 percent vitamin C, which promotes smoother, brighter, and softer skin. In a consumer study, 100 percent of participants said they saw immediate results after application.
---
This product contains 15 percent vitamin C in the form of L-ascorbic acid, one percent vitamin E, and 0.5% ferulic acid. The unique formula enhances the antioxidant benefits and improves the appearance of the skin by reducing wrinkles, firming skin, evening skin tone, diminishing discoloration, and brightening the complexion.
---
This serum features a blend of 15 percent vitamin C, L-ascorbic acid, ferulic acid, and vitamin E for a wide range of skin benefits. You'll notice less damage from free radicals, fewer wrinkles and dark spots, and a more radiant complexion.
---
This advanced lemon-scented vitamin C formula is ultra-hydrating. Its botanical and fruit extract protects your skin from pollutants, and is paraben-free, gluten-free, and vegan! Expect smoother and a more youthful complexion.
xx, The FabFitFun Team