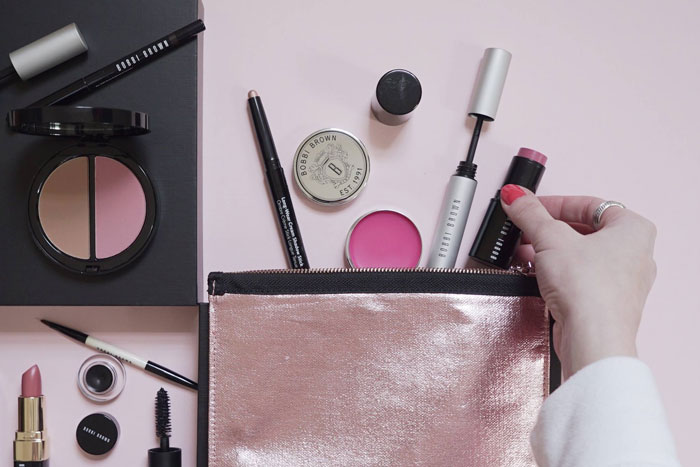 Feature Image by Nordstrom
We can always count on Nordstrom for the best beauty products. Not only do they have an impressive list of fan-favorite brands (think MAC Cosmetics, NARS, and Laura Mercier), but they're also up to date with the latest and most unique beauty finds.
We've listed some of our favorite products below (you best believe they won't disappoint!).
Looking to add a pop of color to your makeup look? These colorful mascaras will do just that. The ultra-pigmented mascaras come in multiple vibrant shades that not only bring extra color to your life but also work to make lashes long and voluminous.
---
Rid your skin of all traces of makeup and dirt with this gentle cleansing oil. The formula is soft and delicate enough for sensitive skin and contains white birch to help promote the skin's cell turnover by increasing circulation. It's seriously so good, we might have to pick up two.
---
This gorgeous skin elixir features a herb complex that was originally designed for the royal family of the Joseon dynasty in Korea during 1897 (if that's not luxury skin care at its finest, then we don't know what is). You can best believe this elixir will give your skin the hydration and protection it needs — simply apply it all over your face after cleansing and follow with your normal skin care routine.
---
This essence not only tightens and brightens, but it also protects the skin from free radicals that damage the skin. You'll notice with continued use how even, luminous, and healthy your complexion is — definitely a must-have!
---
Perfume on a stick? We can get down with that. This travel-friendly formula may look like a solid stick, but it applies ever-so-smoothly onto your skin. This romantic scent features notes of fruits that are so aromatic, everyone will stop to ask you for the deets.
---
The beauty benefits of facial oils are endless. This jasmine and neroli facial oil has a blend of 11 different oils extracted from Egypt, Morroco, Tunisia, India, and Spain. The formula is lightweight so it won't feel greasy on your skin, making it effective even on oily skin.
---
Restore your skin to a youthful glowing canvas with this brightening cleansing foam from Dr. G. The formula delivers triple-brightening effects that penetrate the skin to fade discoloration and reveal a fresh even base. Lather this vegan cleanser day or night, and be prepared to transform your complexion for good.
---
This all-natural formula works wonders on dry skin. White cranberry complex, hyaluronic acid, and mucopolysaccharides all come together to deeply moisturize dehydrated skin while beta-carotene and vitamins B5, C, and E work to neutralize free radicals and prevent your skin from premature damage. Witness your parched and damaged epidermis transform into supple, radiant skin.
---
This cream has gained a cult following in the Nordstrom beauty community and for good reason. Ideal for mature and dry skin types, this cream helps diminish the appearance of fine lines and wrinkles by tightening and firming your skin.
---
A moisturizer, primer, and SPF in one? Signed and sold. Many multitasking products make more promises than they can keep, but this product is definitely an exception. It not only keeps the skin dewy and silky smooth, but it also preps the skin for makeup application and helps your makeup last all day long.
xx, The FabFitFun Team