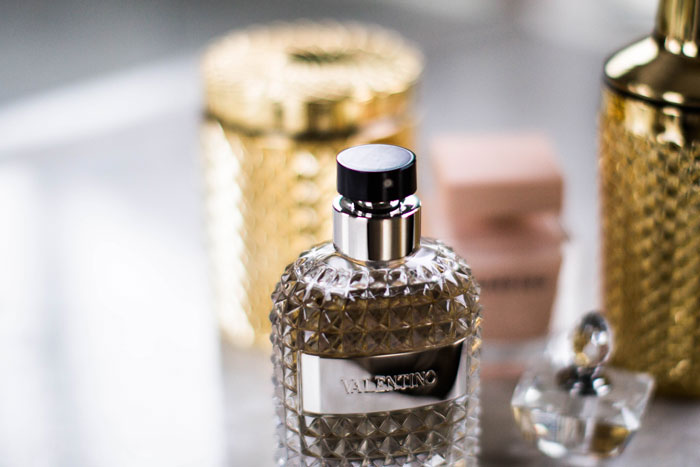 Feature Image by Charisse Kenion
A new season is a perfect time to switch up your signature scent. Not sure where to start? We got a little help from Mariya Nurislamova, CEO and Co-Founder of Scentbird, to round up 10 fragrances to match every mood and occasion.
"Nateeva is indulgent and its tropical complexity warms the skin and the senses equally. St. Thomas features the dusky, sweet mystery of frangipani, sea salt, and rose. This perfume is like warm island sunlight settling on the back of your neck right as the waiter brings you a perfectly-salted margarita," explains Mariya.
---
Curated, bespoke blends are larger than ever "and Eric Buterbaugh, the EB of EB Florals, makes phenomenal floral scents that strike a fine balance between sensual drama and a personalized, intimate feel. Dahlia 1947 wraps your senses in decadent dahlia and jasmine, spiked with a flash of pink pepper and warm, dark plum. This is one for your inner femme fatale," states Mariya.
---
Iris notes are also captivating the fragrance industry right now and Maya by TOCCA "is a fantastic introduction to iris fragrances. Iris is a brushed, powdery, down-tempo note with a sleepy, nocturnal feel, but, in Maya, its shadow is brightened by classic rose and jasmine notes. If you want to dip your toes into the deep end of the floral spectrum, start here," she says.
---
Élisire's work offers a profound sensory experience. "Poudre Désir floats on damask sheets of rich gardenia and jasmine absolute, trimmed in racy musks and tempting, sweet heliotrope," says Mariya.
---
"Nolita Noir's blend of bergamot, pink berries, and patchouli is versatile and alluring, and a perfect choice to wear when your evening holds many possibilities," exclaims Mariya.
---
Sustainability and natural, local ingredients continue to be one of the biggest fragrance trends, and "Raw Spirit takes each of these ideas to heart in every one of their scents. "Mystic Pearl unfurls slowly with a natural Balinese pearl essence blended with sweet spices and coconut. It's the fragrance to start exploring this unique line with," shares Mariya.
---
This scent is completely fascinating as it contains "white tea, refreshing, dewy green tones, and elegant violets to make a unique, elegant, and powerful statement," says Mariya.
---
"Cannabis scents are exponentially growing in popularity as they will elevate your mind with heady herbal spices, and none of the spacy side effects," explains Mariya. This "modern apothecary" scent features bergamot, black pepper, patchouli, and cedar notes.
---
"Derek Lam's line is evocative without going overboard. His work is quietly restorative and agile, and Silent St. turns the world into your own private chill-out room," states Mariya. Clean florals and serene musk cut through the urban noise, keeping you centered.
---
"Arquiste is a line you only discover when you're truly ready to graduate. Their offerings are richly inspired by vivid stories from all over the globe, and their style is deeply textural, complex, and arresting. The Architects Club features stylish nuances of guaiac wood and lemon peel set against luxurious vanilla absolute and soft angelica," Mariya comments.
xx, The FabFitFun Team