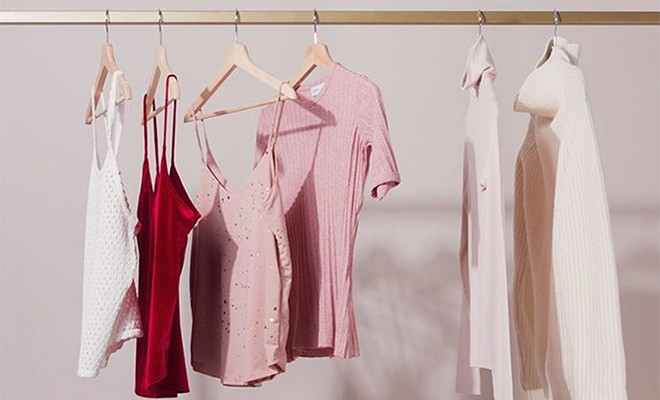 @shop_sincerelyjules
We love everything that comes with spring — florals, pastels, sunshine, and spring cleaning…OK, maybe not spring cleaning, but we all know it has to be done.
First stop? Your closet. Whether or not you've already started purchasing transitional pieces, your closet is probably bursting at the seams with flannels and cozy sweaters. We've listed some tips below on how you can efficiently clean out your closet so you can make room for your new spring dresses and tassel tops!
Set aside time. You don't need to take an entire day off to get the job done, but at least schedule it in your planner so it's at the top of your mind when you start the day. Star it, asterisk it, highlight it, do whatever you need to do to prioritize it — you're going to be happy you did.
Divide and conquer. If you're as busy as us, it's pretty impossible to commit an entire day to just cleaning. Depending on the size of your closet, you might need to space it out over a few days to get it done. If you have multiple racks and drawers, designate one or two areas to tackle during a specific block of time. You'll be less overwhelmed and you won't have to sacrifice date night.
Curate a playlist. If you're going to spend hours cleaning, might as well make it a little fun. Get all your favorite tunes together so you can bob your head and belt one out while getting spring cleaning done. Trust us, it'll make the time fly by.
Donate, sell, swap. Notice we didn't mention "toss?" That's because there are far better ways to recycle (or upcycle) unwanted apparel. Got an old pair of denim? Get creative and revamp your jeans by distressing it or staggering the hem. If something doesn't fit, donate it. Drop by your local thrift store or even H&M to get a 30% discount off your entire purchase (recycling at its best!). Even swap the top your best friend's always asking to borrow for something you've been eyeing in her wardrobe. The key here is to let it go because one woman's trash, is another woman's treasure!
Create a system. Whether you like organizing your clothes by color, season, or type of apparel, just go with what works for you. We love hanging our clothes by color because it's a dream to put an outfit together in the morning. Whatever it is, try to keep it simple — you don't want to end up having to do this all over again because you don't know where things go!
Invest in organizers. Buy storage units, baskets, bins, drawers, dividers, and high-quality hangers that you won't have to repurchase month after month. If you indulge in a little too much retail therapy, purchase your hangers in bulk and don't buy any more for the entire year to limit your urge to shop. You'll be saving time and money for next year's spring cleaning, which is always a plus!
Use an app. You'd be surprised at how many apps are on the market that can make your spring cleaning that much easier. If you're looking to make a few extra bucks, check out these apps that make it ridiculously easy to sell old clothes.
xx, The FabFitFun Team