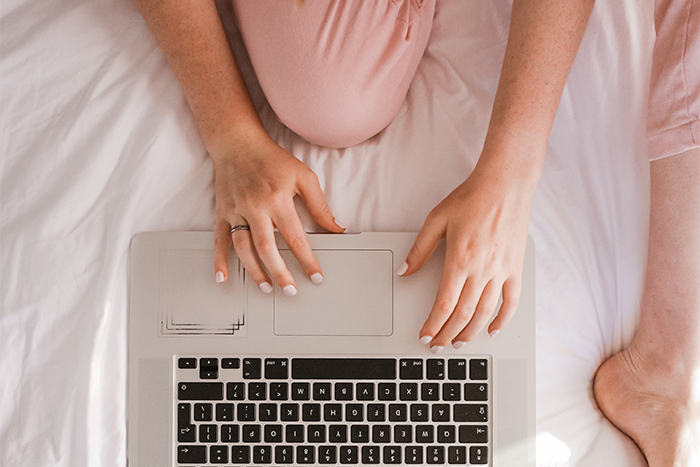 Whether you're shopping Add-Ons, an Edit Sale, or a themed sale, we want to help you get the most out of your FabFitFun shopping experience. Ahead, we're sharing a handful of tips on how to navigate our flash sales.
1. Shop at opening time
Every sale opens at 9 a.m. PST, so make sure to have your browser links ready to go on the dot so that you can start shopping ASAP! Check out the sale links below:
2. The search bar is your best friend
Each sale features tons of products for you to browse, so navigate to your tried-and-true brands before you explore the other options. You can also type in general keywords (i.e. eye cream) to discover new brands that might carry the specific item you're looking for.
3. Navigate the menu bar
Since there are hundreds of products to sift through, you should go into a sale with a general list of items in mind. Once a sale opens, you can sort through the different categories via the menu bar for a more specific look at products.
4. Favorite any "out of stock" items
Is the item you want out of stock? No worries — all you need to do is click the "heart" icon in the top right corner. Then check the "My Favorites" section often to see if the product comes back in stock. Chances are, the product will come back in stock the night before a sale closes.
5. Check out our bundles
If you're looking to get the most bang for your buck, check out our bundles (you can find this category on the menu bar). Every sale features specially curated bundles that include a mix of our favorite products and bestselling items, so that you can get more and save more.
6. Invite friends to shop the sales with you
Ever wanted to let your friends in on the amazing deals you snagged in a sale? You can invite your friends who aren't FabFitFun members yet to shop flash sales with you. You can send out invites via Shop With Friends a couple of days before an eligible sale. Once your friend redeems the invite, you'll be able to see each other's carts, plus you'll earn $10 sale credit for each friend who purchases an item in the sale. Oh, and your friend will earn a $10 sale credit too!
7. You can browse The Shop in between flash sales
Missed a sale? Or want to discover even more discounts? You can always head to The Shop to shop our bestselling items, past box favorites, and more at members-only discounts.
Do you have any shopping tips? Let us know in the comments below!
xx, The FabFitFun Team