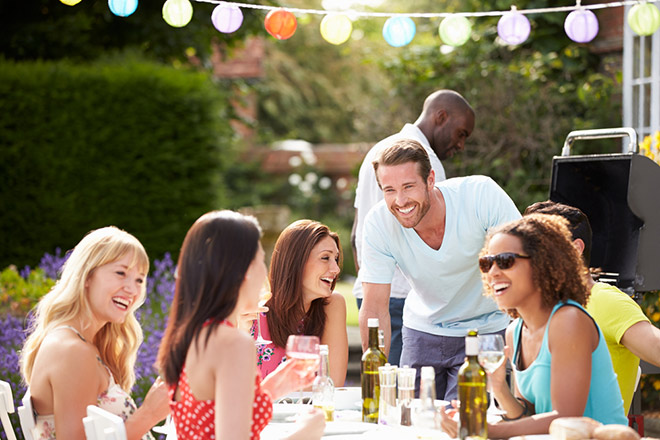 Are you ready to party like it's 1999 (except with less scrunchies, more Snapchatting, and your own personalized party hashtag)? Of course you are! Being the host with the most means that you need to think outside of the party box. Here are a few things you can do to have people talking about your party until 2099.
Invitations
Of course you're going to keep it modern and send an Evite (because hello, convenience). But make sure to include a custom party hashtag so that when your guests are buzzing about your party, they can use the tag.
---
Activities
Organize some fun activities that will help you make memories to cherish forever. Throwing a baby shower? Set up a table with white onesies and clothing markers for your friends to decorate. Throwing a birthday party? Ask guests to draw the birthday girl, and the best one wins (even better if they're blindfolded)!
---
Social Media
Remember how we told you about that hashtag? Print it out and put it in frames to remind your guests to use it. And your friends are sure to be Snapchatting the night away, so consider creating your very own geotag, which is available at Snapchat.com starting at $5.
---
Prizes
One of the best parts of going to a party when you were a kid was leaving with a grab bag. Bring that joy back by raffling off prizes! FabFitFun's seasonal boxes are perfect because they include full-sized items that are perfect for hosting and if there's something you can bear to part with, you can raffle it off! Sign up today with the code "EVITE" for $10 off your first box at FabFitFun.com.
xx, The FabFitFun Team