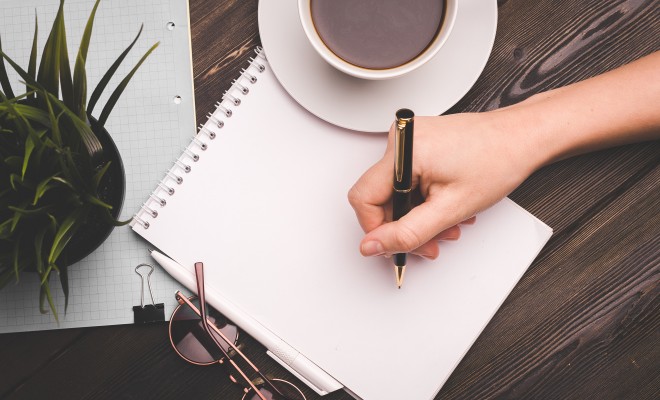 It's no secret that we live in a social media driven world — and there are numbers to prove it. Worldwide, there are 1.94 billion monthly Facebook users and five new profiles are created every second. As of April 2017, Instagram has 700 million active monthly users, 400 million of whom are active daily. And get this — an average of 80 million photos are shared on Instagram every 24 hours. That's a whole lot of cropping, adjusting filters, and sharing for one day.
Unfortunately, all of this comes at a cost where a simple phone call or handwritten letter has become a rarity. Here are some beloved pastimes that have been lost in a social media driven world:
Writing letters
When's the last time you sat down and wrote a letter to someone just because? Not a Hallmark birthday card, but an actual handwritten card. Nowadays, instead of sitting down to write a thoughtful note of encouragement or a simple hello, you can easily double tap a friend's photo on Instagram or write on their wall. Whether it's the personal touch or the anticipation of waiting for it to arrive, there's nothing better than seeing someone's handwriting on a piece of paper at the end of the day.
Talking on the phone
We'll admit it first, but we miss eagerly waiting by the phone for someone to call (remember your middle school crush?). But today, it's so easy to find out where someone is or who they're with by simply watching their Snapchat or Instagram Story. Not only that, you probably receive more texts than you receive phone calls in a day.
Navigating with a map or compass
Imagine cell phones were banned for a day…would you be able to get around? Do you think you could drive cross-country without your cell phone or GPS? Can you determine east, west, north, and south without asking Siri? There was once a not-so-distant time when people had to use a lovely little navigation device (aka a map) to get around.
Arriving on time
Although not a pastime, punctuality seems like a rare quality to find these days. Most of us use our phones as an alarm clock, which makes it easy to text a friend when you're running 15 minutes late. In the past, you just had to show up on time or reschedule ahead of time.
Building genuine friendships
There are apps for dating, professional networking, and even for finding friendship. While we all enjoy a good swipe, the social media age has turned relationship building into a speed dating experience. The authenticity and genuine connection that comes from phone calls, time spent with friends, and genuine conversations are falling by the wayside while we're busy reading people's statuses.
xx, The FabFitFun Team