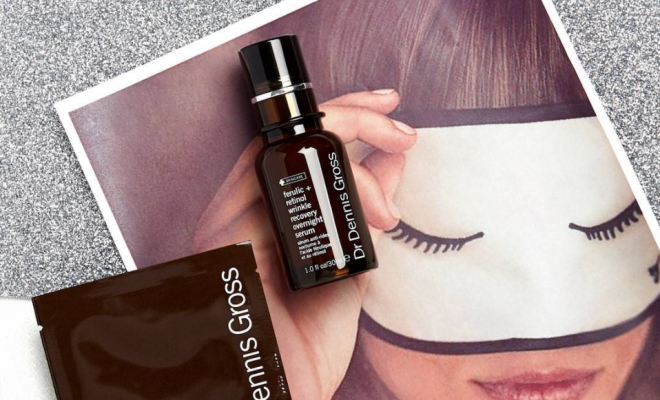 @drdennisgross
Ever notice tiny white bumps on your skin that you can't seem to pop? Those pesky bumps are probably milia: keratin-filled cysts that build up if your skin care products are too heavy or irritating your skin.
Milia is most commonly found around the eye area and on the cheekbones, but it can also form on cheeks, temples, and the mouth area. Milia is benign and can occur at any age, so there's no need to worry about their presence — however, milia is a nuisance to look at, and even though they may disappear on their own over time, we usually want them gone ASAP.
Whatever you do, don't try to remove these cysts yourself. They're deeply rooted and should only be removed by a dermatologist or trained esthetician in order to prevent major scarring.
If you want products that'll help speed up milia disappearance without having them extracted, check out the products below. We also listed the ingredients that are likely causing milia to appear, so be sure to check your skin care creams!
Ingredients to treat milia:
Exfoliating Facial Acids
Milia tend to form when the skin is unable to exfoliate dead skin cells quickly enough to prevent buildup of keratin. That's why proper exfoliation for someone who is especially milia-prone is imperative. Think glycolic acids, lactic acids, AHA's.
One of our favorite products for an after cleansing exfoliating step is Skyn Iceland's Nordic Skin Peel with Alpha-Beta Complex. It delivers lactic acid and papaya enzyme to the skin that gently buff away dead skin cells and help improve the texture of your skin overtime.
Retinoids
Retinoid products are made from vitamin A and are known to promote faster cell turnover to help eliminate acne, and early signs of aging. It's no secret that retinoids actually work to battle off many skin concerns, and milia usually won't stand a chance against a high quality retinoid product. Many retinols can dry your skin out, so finding the right product is key. We love Sunday Riley Luna Sleeping Night Oil for an over-the-counter option. The product provides a strong dose of retinol while also deeply hydrating your base with chamomile oil and other nourishing ingredients, so you won't wake up with dry, flaky skin.
Since milia tend to form around the eye area for many people, finding a lightweight yet effective eye gel is important. Try Dr. Dennis Gross Ferulic + Retinol Triple Correcting Eye Serum. It firms and smoothes the skin under the eye while keeping milia at bay.
Ingredients to watch out for:
Mineral Oils
These types of oils tend to clog pores like no other, and best believe milia (along with blackheads and other pesky skin pumps) will form with continued use. Check for ingredients that are named: liquid paraffin, liquid petroleum, paraffin oil, paraffinum liquidum, petrolatum liquid, petroleum oil. These are all types of mineral oil that may be causing your milia to grow.
Lanolin
Lanolin is a type of oil extracted from wool-furred animals such as sheep. It's used as an emollient ingredient in many products, and is known to clog pores due to it's thick greasy texture. For those of you with sensitive, acne-prone, or milia-prone skin, steer clear of this stuff!
xx, The FabFitFun Team