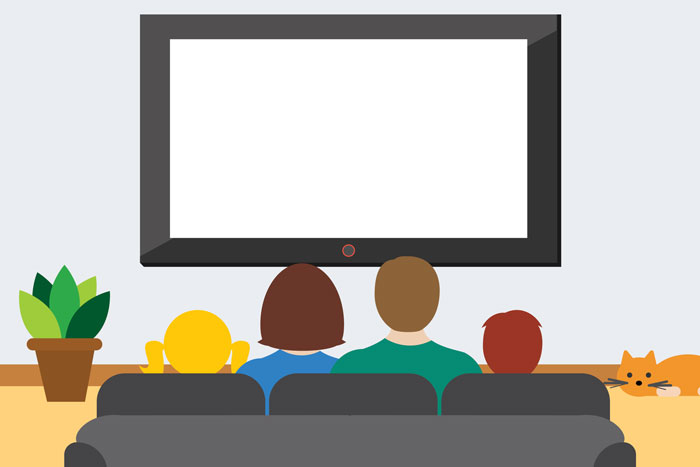 Thanksgiving is the perfect excuse to sit back, relax, and spend time with those you love, so what better way to do that than curling up on the couch with some popcorn and a feel-good holiday film?
From A Charlie Brown Thanksgiving to You've Got Mail, we compiled a list of flicks that are perfect for binge-watching while riding out a turkey-induced food coma.
A Charlie Brown Thanksgiving
There's just nothing better than a classic Charlie Brown film. The whole Peanuts gang is back for a 25-minute animated TV special that's sure to provide you with a little nostalgia as Charlie Brown attempts to throw a Thanksgiving feast for his friends.
---
Home for the Holidays
What do an eccentric family, a budding romance, and a flying turkey have in common? Jodie Foster's 1995 family comedy. Claudia Larson's trip to her childhood home for Thanksgiving dinner is quite eventful, to say the least.
---
Scent of a Woman
Scent of a Woman tells the coming-of-age story of a prep school student, Charlie Simms, who decides to take a job watching over a blind, retired army colonel over his Thanksgiving break. The unlikely pairing is forced to see the world through each other's perspectives and end up teaching each other a lot more than they initially expected.
---
National Lampoon's Holiday Reunion
If you want to feel better about your crazy family antics, this hilarious movie will certainly achieve that. Upon realizing he has a long-lost family member in Idaho, Mitch Snider gathers the entire Snider clan to spend Thanksgiving getting to know his hippie cousin Woodrow. However, their Thanksgiving is proven to be anything but traditional.
---
You've Got Mail
Tom Hanks and Meg Ryan star in this classic rom-com that's equally charming as it is entertaining. Two bookstore owners rival each other in real life while they fall in love anonymously over the internet. The film is sure to have you laughing, crying, and everything in between.
---
The Blind Side
Grab some tissues because this heartwarming true story is proven to be a tearjerker. When Leigh Anne Tuohy takes in a homeless teenager, Michael Oher, neither quite understand the immense impact they'll have on each other's lives throughout Oher's journey to become a college football player.
---
The House of Yes
On Thanksgiving, Marty Pascal decides to bring his fiancee home for the holiday, but his psychotic twin sister, "Jackie-O," quickly makes it clear that she's not welcome in this wildly-outrageous, dark comedy.
---
Free Birds
If you're looking for a feel-good family film for all ages, this is it. When two rival turkeys decide to travel back in time to get turkey off the Thanksgiving menu for good, they embark on the adventure of a lifetime.
---
Addams Family Values
During the sequel to The Addams Family, the famously dysfunctional family is forced to save Uncle Fester from his widowed lover who hopes to murder him for his inheritance. Of course, the film would not be complete without a catastrophic Thanksgiving play.
---
Planes, Trains, and Automobiles
Thanksgiving travel got you beat? Join Steve Martin and John Candy in John Hughes' all too relatable classic, complete with failed modes of transportation and calamitous misfortunes.
Need something to snack on during your movie marathon? Check out 10 vegetarian Thanksgiving appetizers here.
xx, The FabFitFun Team