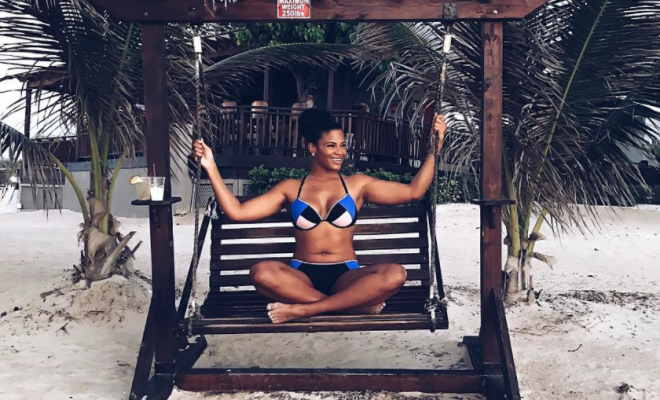 @therealkamie
Spring has sprung which means swimsuit season is right around the corner. Stores have already made their swimwear collections readily available to shop, and Target is right there with 'em.
But here's what makes Target so special — their #TargetSwim Campaign is completely photoshop free. Yep, just four women 100% free from any airbrushing or filters to embrace every perfect imperfection they have (that means cellulite and stretch marks included!).
Target's positive body image is intended to encourage women to feel comfortable in their own skin. After all, the only thing that shows more skin than a swimsuit is your birthday suit.
You can read about Target's full campaign here.
Denise Bidot
As a model and body activist, Bidot understands the importance of fit and feeling confident in whatever you wear. She shows off her killer curves in high waisted bottoms and embraces her stretch marks in the cutest sage bikini ever.
---
Lizzie Armanto
As a pro skateboarder, Lizzie has an active lifestyle, which is why it's important to wear the right swimsuit in case of a potential nip slip. Armanto opts for a classic black and white two-piece set that has her looking effortlessly stunning.
---
Kamie Crawford
This TV host and model would choose fit over style any day. Lucky for her, Target gives her the best of both worlds with high waisted bottoms to accentuate her waist and caged detailing to keep it edgy.
---
Megan Batoon
Creator and dancer, Batoon, just wants to have a good time and knows in order to do that, you have to feel confident. She knows what's right for her body so she can have some fun in the sun (minus the insecurities!).
Share in the comments what you think about Target's body-inclusive swimwear campaign!
xx, The FabFitFun Team