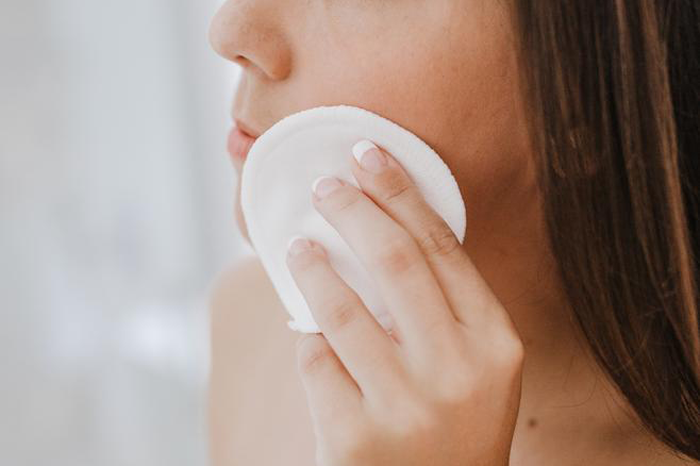 Feature Image by Eco Roots
The beauty industry will be worth $90 billion in the United States by the end of this year, which tells you all you need to know about the fast-paced nature of this evergrowing industry.
However, with beauty comes the uglier side of the industry that isn't doing any favors for the planet, and that's all the waste. Between packaging, expired products, cotton rounds, beauty sponges, makeup wipes, and more, there is a ton of waste related to your beauty routine. But, don't worry, because as the industry evolves, there are more sustainable beauty products than ever.
These six options are reusable, useful, and will make all the difference in your beauty routine and for the environment.

The microfiber cloth gently removes makeup with only water — seriously. You don't need any cleanser and it removes even the most stubborn of makeup, like waterproof eyeliner and mascara. By using the Makeup Eraser, you're wasting less (no more makeup wipes!) and saving money because these little cloths last for years. Just make sure to wash it before you use it, then continue to wash it every so often with your regular towels.
---
If you're still using beauty sponges, it's time to make the switch to a BeautyBlender. Not only is it easier to use and looks cuter on your vanity, but you won't have to throw it away as often. If you're constantly using single-use sponges to apply makeup and then throwing them in the trash, you're producing a constant stream of waste. A BeautyBlender, when taken care of properly, can last you a very long time.
---
Lipstick is one of the most commonly used and purchased beauty products. Depending on your habits, you might go through lipstick the quickest, in turn, producing a lot of waste. Companies like Hourglass and Charlotte Tilbury have begun producing refillable lipsticks, meaning once you're finished with a color, you can keep the tube and refill it with another color.
---

Whether you're using them to apply toner or remove makeup or nail polish, cotton pads produce a lot of unnecessary waste. Switching them with reusable cotton pads is easy and will be virtually painless.
---

A shampoo bar is a solid bar of shampoo, similar to a bar of soap, but you can wash your hair with it. There's no outer packaging, which greatly reduces waste without affecting your beauty routine. Lush Cosmetics is one of the places you can easily access shampoo bars and they've been making them for years, so you know it's a good shampoo. 
---
Cleansing devices have been all the rage within the beauty community for years now. Most of them, however, use replacement brush heads to cleanse your skin. With a Foreo cleansing device, you don't need to replace any brush heads. Instead, the silicone that it's made of is what cleanses your skin, mixed with the vibrations and cleanser you use.
---

2 billion cotton swabs are tossed every day, so do your part for the environment by switching to this silicone version. It's made of all-natural silica sand to help clean your ear of any wax.
What are some other sustainable swaps you've made in your beauty routine? Let us know in the comments below!
xx, The FabFitFun Team