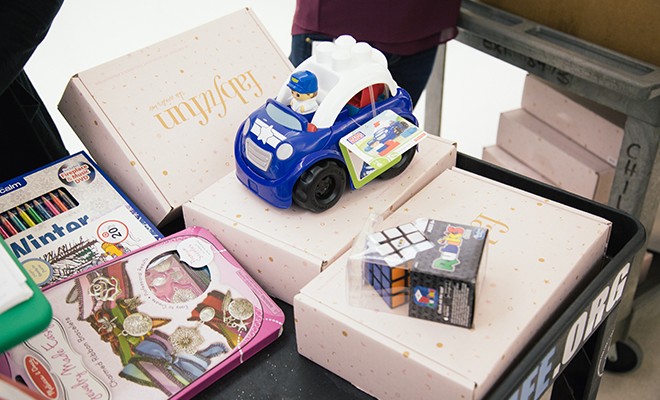 Sponsored by Starlight Children's Foundation
Our mission is to brighten the lives of seriously ill children and their families by providing programs that offer the best in enetertaiment, education, and innovative technology.
We're excited to share with you our newest program: Starlight Brave Gowns.
Being a kid stuck in the hospital is tough. Having to wear an old, uncomfortable hospital gown makes the experience even worse. Starlight Brave Gowns replace unattractive, uncomfortable, and embarrassing hospital garments with comfortable, brightly colored gowns that help sick kids feel like superstars.
For just $25, you can donate a Starlight Brave Gown to give children a dose of comfort and confidence when they need it most. From now through December 31, Niagara Bottling is matching every donation up to 28,000 gowns.
Thank you to FabFitFun for choosing Starlight as your 2016 Winter Box charity partner. Learn more about us at Starlight.org.
Happy holidays from Starlight! Thank you!
xx, Starlight Children's Foundation
P.S. Psst! Have you signed up for the #FabFitFun box yet? Don't miss out on $200+ in amazing beauty, fitness, fashion, and lifestyle products every season. Join today!
To get the most out of your box products, make sure to check out the Insider page.