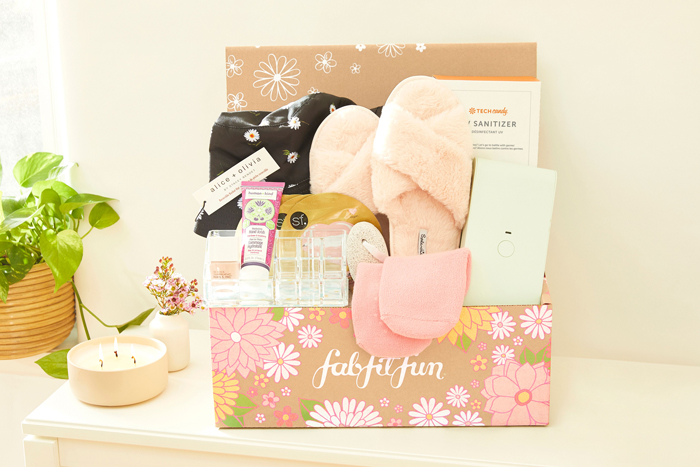 Depending on who you ask, Valentine's Day might be one of the best (or worst) holidays of the year. Whether you love it or hate it, it's hard to ignore a day filled with candy, giant hearts, and all the lovey-dovey feelings you can imagine. Regardless of your personal V-day dispositions, the team here at FabFitFun is dedicated to making this Valentine's Day your favorite one yet!
After this past year, we think everyone deserves a little love, but especially some self-love. So, this is us planting our flag and declaring 2021 the year of the Self-Love Week. That's right – a whole week dedicated to YOU, spending it the way YOU want to. Whether that's Netflix & chillin' with your favorite takeout, or dolling yourself up to the nines for a night with the gals, we're in full support of whatever lights you up inside.
And if you're looking for a little way to spoil yourself this year; we've got just the thing for you. We know you want the best in beauty, fashion, home, and lifestyle goodies, so we'd like to introduce you to your newest self-love must-have: the FabFitFun Spring box. When you're a FabFitFun member, we send you a box four times a year packed with that season's best full-sized, premium products — and the best part of all? You get to pick what you want!
This season, we filled the box with spring essentials to really let your best "you" shine. Whether you're dreaming up your next weekend getaway with the alice+olivia daisy print duffel bag, exercising your green thumb with the Short Stories LED planter, or spring cleaning your life with the Tech Candy UV phone sanitizing bed, we've got something for everyone.
And in honor of Self-Love Week, we wanted to give you a little something extra! When you sign up for a Seasonal membership today, we're gifting you a $125 Mystery Gift! While we're sworn to secrecy on what the mystery gift is, here's a little hint: it'll sparkle and shine almost as bright as you! ✨
But that's not the only perk you'll be getting from us! In addition to your box, each season you'll get access to our member-exclusive sales (think up to 70% off your favorite beauty, wellness, and fashion brands), and access to the best in fitness & wellness content on FabFitFunTV!
Ready to join the FabFitFun family? Use code SELFLOVEGIFT at checkout to start your seasonal membership & receive your $125 Mystery Gift! Trust us – you're going to love it. ????
Click HERE to subscribe!
xx, The FabFitFun Team
*Offer starts at 12:01 a.m. PST on February 8, 2021, and ends on February 15, 2021 at 11:59 p.m. PST or while supplies last.