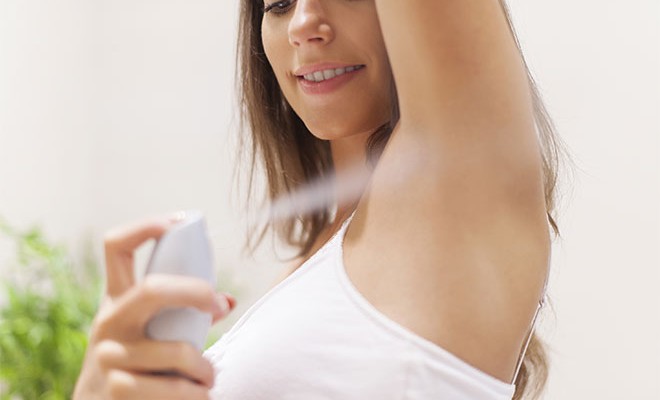 When it comes to keeping our underarms smelling nice, we all have a favorite type of deodorant. And lately, we've found ourselves reaching for the spray deodorant.
While everyone has their preference, we find this version keeps us ultra-dry during the summer as well as setting in a flash so we can zip out the door at a moment's notice.
Pros:
It Dries Instantly
Unlike other deodorants, you aren't stuck having to wait to put your shirt on to avoid stains.
It Layers Well
Reapplying is easy and not gross! Because the first layer is completely dry, you won't be stuck with pasty underarms or the dreaded balls of deodorant creeping up on you.
It Feels Smooth
Spray versions aren't wet or sticky like some roll ons.
It Stays Put
This deodorant type doesn't flake or leave you covered in deodorant debris.
Cons:
It's Hard to Travel With
Traveling with sprays can be a pain. Your spray bottle has to follow TSA regulations while you can bring stick deodorant in any size in your carry on.
The Spray Can Be Harsh
The fumes are a bit much. You'll want to spray your pits in a well ventilated place — otherwise you'll be coughing up a storm.
Not Great for Sensitive Skin
Sprays can be harsh on sensitive skin, especially if used right after shaving.
It Can Be Surprisingly Cold
It's cold when you first put it on in comparison to our stick deodorants which just glide on.
xx, The FabFitFun Team