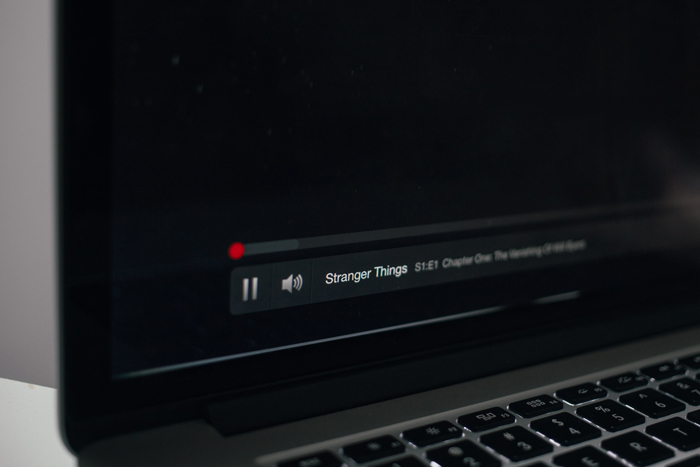 Feature Image by Charles Deluvio
If things that go bump in the night give you a fright mixed with an ounce of delight, you're probably looking for a scary series to watch. Not to worry — there are plenty of ghouls and ghosts, murders and mysteries, spells, and screams. Grab some popcorn and get ready for the TV shows that will give you goosebumps.
Ratched
When the mysterious nurse Ratched arrives at a psychiatric hospital, the horrifying treatments and personal lives of the staff and patients are revealed. It seems everyone has got something to hide, and something to be afraid of.
---
Sabrina
The teenage witch is back and spookier than ever. In addition to her human boyfriend and high-school classes, Sabrina also has to deal with undead creatures, curses, and signing her soul over to the devil.
---
Stranger Things
Strange is definitely an understatement when it comes to the things happening in this small town. A missing boy becomes the catalyst for government conspiracies, shocking discoveries, and mysterious powers — this small town will never be the same.
---
Grimm
Based on Grimm's Fairytales, which are way more dark and violent than your usual fairy tale, this TV show follows Detective Burkhardt as he investigates mysterious crimes and tries to keep evil at bay. The show's mythological characters boast spookiness that would make even the Grimm Brothers shiver.
---
Castle Rock
All of the biggest horrors of author Stephen King's stories come to life in the town of Castle Rock. You might recognize characters and events from hits like Cujo, The Shawshank Redemption and Needful Things.
---
Penny Dreadful
If all the monsters and demons of classic literature came together for one show, it would be this one. You'll become enmeshed in the battle to save London from these supernatural beings and the personal demons the team has to slay along the way.
---
October Faction
What do you get when you cross special agents with supernatural powers and demonic forces? This TV show, of course. While the parents are part of a special task force that tracks down monsters, the kids have special powers, and everything is about to go very wrong.
---
Supernatural
Dean and Sam are your average siblings — except they're searching for the thing that killed their mother and are trained to fight the demons of the dark. The brother's powers will grow as they go deeper into the paranormal world, but so will the dangers they encounter.
---
American Horror Story
Sometimes the monsters within our own minds are so much scarier than fictional creatures like vampires and werewolves. You'll follow a new set of characters every season, but you'll always come face to face with the horrors lurking in seemingly normal lives.
xx, The FabFitFun Team