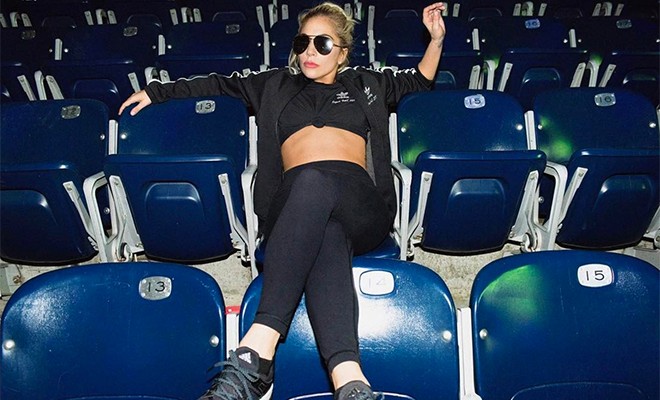 @ladygaga
Lady Gaga is slated to perform at Super Bowl LI this Sunday and we can hardly wait. Not only will the songstress wow the crowd in Houston and viewers at home with her incredible voice, but she's also bound to put on an unforgettable show.
"I've been planning this since I was four, so I know exactly what I'm going to do," Gaga said in October. Whether that includes a meat dress or a million-dollar hat has yet to be determined. Check out some of our top reasons why we're going gaga for Lady G's performance on Sunday!
1. Set list. Will she stick to her newer songs or mix it up with her older hits? We think she'll start off small and build up to her biggest, loudest tunes.
2. Who will she cover? Several musicians passed away last year (David Bowie, Prince, and George Michael to name a few). Will Lady Gaga cover some of their greatest hits?
3. Special guest(s)? Speaking of other artists, will Lady Gaga bring someone out to share the stage with her? In the past, those have been some of the better performances *cough Beyoncé and Destiny's Child cough*
4. Her attire. Like we said above, this performer isn't scared of any outfit. Will she go with a football-inspired getup, something representing Texas, or fashion-forward? She's already mastered the football accessories and we'd love to see her in a jersey.
5. Her entrance. The songbird is known for her rather interesting entrances. From hatching from an egg in 2011 to riding down the carpet on a mechanical horse, she doesn't let the impossible stop her. We wonder how she'll kick off this year's show!
6. Politics. Lady Gaga actively protested President Trump's win of the 2016 election. Will she make any sort of statement during the half time show? Will the NFL let it happen?
7. Texas. You know the saying, "Everything's bigger in Texas." We're interested to see if she'll pay homage to the Lone Star State on Sunday through music, costumes, or stage décor.
8. Tiffany & Co. collaboration. It was announced that Lady Gaga has teamed up with the jewelry house for a special project called Tiffany HardWear. The first commercial is scheduled during the plethora of commercials come Sunday. We're interested to see what jewels she sports when she takes the stage.
xx, The FabFitFun Team