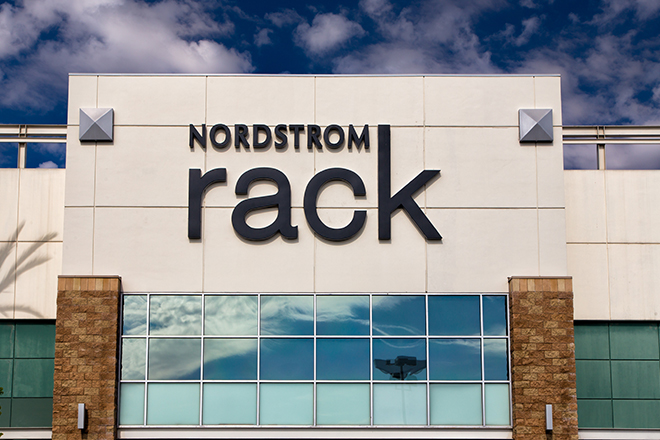 If you're a style lover on a budget and you adore designer clothes but hate the designer price tag, you're probably a huge fan of Nordstrom Rack — we're also guilty as charged.
Lucky for you, we discovered a few tips on how to snag the best pieces for the best prices at Nordstrom Rack. If you're observant and aware enough, you can score the best deals like a $400 VINCE cashmere sweater for $40, a $125 Longchamp bag for $24, and more…
Read on to learn how to score the best deals. Happy shopping!
Know the Sales
"Clear the Rack" sales give you an extra 25% off of clearance, and they're usually scheduled over holiday weekends. Make sure to subscribe to Nordstrom Rack's newsletter to really be in the know.
Know Your Red Tags
Red tags indicate clearance and some are even penny items which are marked as "$0.01" — yes, that's really the price. Penny items are supposed to be pulled from the floor, but if you find one, the item is yours!
Know Your Blue Tags
Blue tags mean one of two things. One, the item was an online return from Hautelook, an affiliate, and during markdowns, the prices are reduced based on the date of return. This makes the tagged items fair game to be marked down, no matter how much it's worth. Two, the other light blue tags indicate Nordstrom Quality Control or NQC. These are usually designer items that are shipped to the store at outrageously low prices because they have been altered or refurbished.
Don't Be Afraid to Ask
Ask an employee about the truck schedule so you'll know when new product will be put out on the floor. If you're shopping while shipment is getting put out, you've got first dibs on amazing markdowns! Sometimes transfers come in (overflow items from other Nordstrom stores), and they've been probably been marked down several times, making them ridiculously cheap. You can also ask about the markdown schedule. Every department has markdowns on regular price items and clearance items at least once a month, so ask an employee when they're doing the next round!
xx, The FabFitFun Team