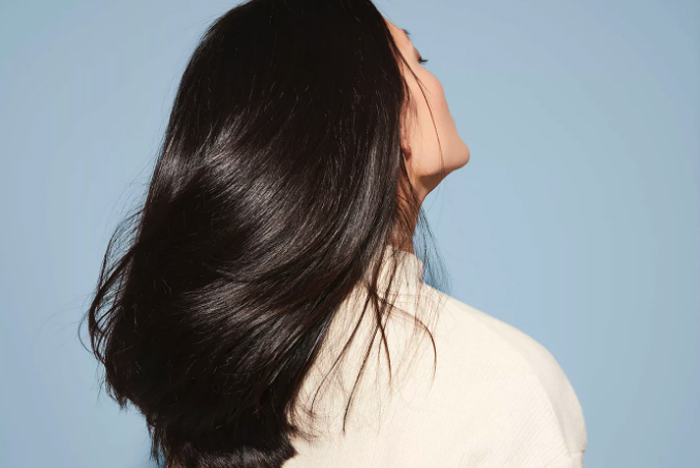 Feature Image by Odele
When it comes to styling your hair, sometimes it's just a pain to blow dry, straighten, or curl your hair. Plus, when you're applying too much heat to your hair, it can cause breakage, damage, and over time, your hair will become unhealthy. It's a good idea to give your locks a break every once in a while!
Breakups from heat styling are a good thing, but just because you're taking a break from your blowdryer doesn't mean your hair has to look messy, frizzy, and unruly. There are plenty of products on the market that cater to air-drying your hair. 
These products will help keep your hair looking beautiful without the extra heat! 
This fan-favorite hair care brand has the perfect product to style your air-dried hair. The Air Dry Foam is just that — a foaming product that leaves your hair looking perfectly wavy or curly without that crunchy feeling. All you have to do is massage a pump or two into your damp hair, scrunch with your fingers and let it dry!
---
Odele is a clean, affordable hair care brand that has the solution for your air-drying problems! This cream controls frizz and smooths and conditions your hair, while also providing separation between each strand to give your hair a naturally messy yet controlled look.
---
This cream air-dryer is specifically made for those with thick, frizzy, unruly hair; and it works wonders. It's a rich cream that conditions your hair, removes frizz, and controls your hair, so when it dries, your locks will look refined and neat. Another great benefit of this product is that it fights UV rays so your hair will be protected from sun exposure. To use the H(air) Styler, just run a bit through towel-dried hair and let the product do its work.
---
Kristin Ess creates your favorite hair care products that smell fantastic and she now has an air styling cream too. It can be used on any hair type or texture to smooth, shine, and add texture while controlling frizz and separating strands. It gives you a super polished look without adding any heat! Just apply to semi-naturally dried hair and scrunch as needed.
---
This lightweight, coconut oil-infused gel is perfect for when you want to air-dry loose waves or curls since it adds texture and shine without crunchiness! It's perfect for all hair types and all you have to do is run the product through the mid-lengths of damp hair and let it air-dry. Your hair will be crunch-free, frizz-free, and perfectly air-dried in no time.
xx, The FabFitFun Team