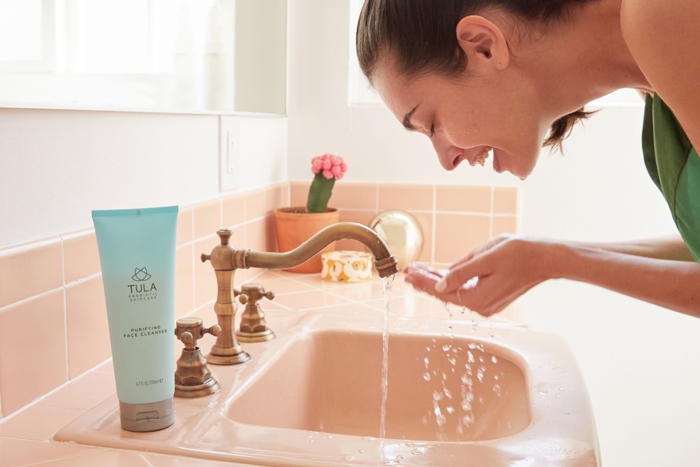 SPRING 2019 BOX PARTNER
Dr. Roshini Raj, board-certified gastroenterologist and founder of TULA, is giving us the 411 on probiotics – the new "it" ingredient in skin care.
It has "good" bacteria
"Probiotics are live microorganisms, more commonly known as friendly, 'good for you' bacteria," says Dr. Raj. It's a 100 percent natural ingredient, which acts as a protective layer on the skin, locking in moisture for a more radiant, hydrated, and balanced appearance.
It's good for your body and skin
"[The] TULA Purifying Face Cleanser contains a probiotic strain called bifida ferment lysate, which hydrates and locks in moisture," explains Dr. Raj. Additionally, probiotics fight free radicals and bad bacteria, help reduce the appearance of redness and irritation, and help improve clarity and tone.
Clinically proven
Applying probiotics to your skin has been clinically proven to help promote hydration and improve the appearance of inflammation. TULA carefully assesses its probiotic ingredients and product formulas, which are tested by third-party independent laboratories, to ensure it's safe, effective, and potent.
xx, The FabFitFun Team
Psst! Have you signed up for FabFitFun yet? Don't miss out on $200+ in amazing beauty, fitness, fashion, and lifestyle products, access to exclusive fitness and cooking content on FabFitFunTV, members-only sales, and more. Join today!
To get the most out of your box products, make sure to check out the Insider page.