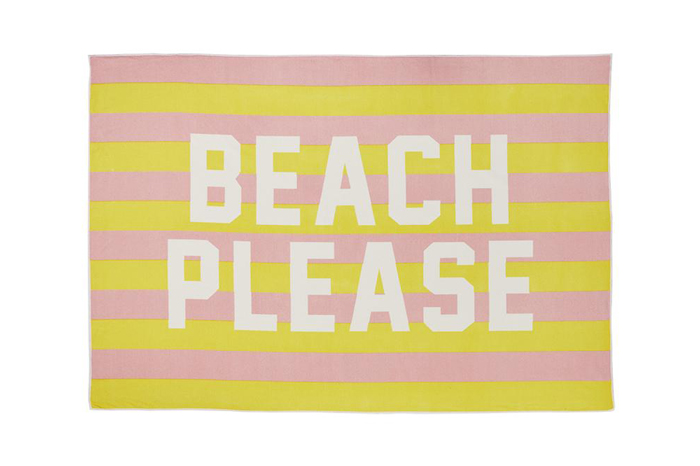 Your beach trip isn't complete without this cute, oversized towel. It's made from 100 percent poly microfiber to keep any sand from sticking.  Retail: $50
Check out more fab picks from Private Party:
Follow Private Party on social!
---
Private Party is just one of the amazing goodies in our latest FabFitFun box. For more of our must-have spring finds, click here!
*All members receive either the Private Party "Beach Please" Beach Towel, the Yumi Kim Hanging Train Case, or the DIFF Cruz Sunglasses unless all items were chosen for an additional $10 each.