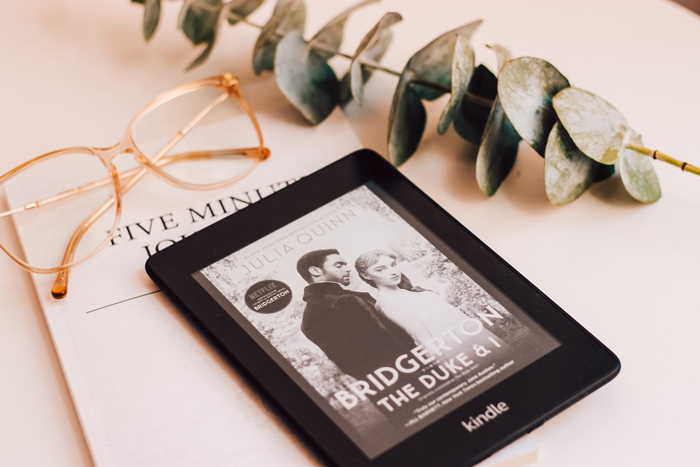 Feature Image by Shayna Douglas
Can't get enough TV? Neither can we! That's why we did a deep dive into the world of podcasts and found the best ones that give you even more to love about your favorite shows.
What The Phalange?! A Friends (TV Show) Podcast
If you've been thinking about rewatching Friends after the reunion, make sure to add this podcast to your routine. Superfan siblings Quinn and Emilie go back through every episode and share their thoughts on how this '90s show holds up in a modern-day world.
---
I Am All In with Scott Patterson
The internet almost exploded when Scott Patterson aka Luke Danes from Gilmore Girls announced that he was going to watch the show for the first time and host a podcast about the experience. Join Patterson as he reminisces about his time on Gilmore Girls and for funny and heart-felt interviews with other Gilmore alumnus.
---
Office Ladies
BFFs Jenna Fischer and Angela Kinsey are doing a deep dive about their time on The Office and investigate everything that went into making the show a hilarious fan favorite — from interviews with The Office cast and crew to everything you didn't know you wanted to know about the business of selling paper.
---
Bridgerton: The Official Podcast
If you're eagerly awaiting the second season of this Shondaland show, start listening to this podcast. You'll get the inside scoop on everything from the elaborate costumes and sets to exclusive interviews with creators Shonda Rhimes and Betsey Beers.
---
The Crown: Official Podcast
Can't get enough of the royal family? Sit down with host Edith Bowman as she recaps the episodes and speaks with the show's writers, directors, actors, and researchers to get the full royal treatment.
---
Buffering the Vampire Slayer: A Buffy The Vampire Slayer Podcast
Remember when all it took to kill a vampire was witty comebacks, a cute outfit, and a wooden stake? Relive the glory days of the Slayer with hosts Jenny and Kristen, one episode at a time.
---
Hot & Bravo'd: A Bravo TV Podcast
Calling all Real Housewives fans, this podcast is your new happy place. Any Bravo TV show is up for discussion and this podcast will cover it all!
---
Eyes on Gilead: A Handmaid's Tale Podcast
Blessed be the TV shows, may the listeners open this podcast. Fans of The Handmaid's Tale will love this podcast that breaks down every episode, helps you through those tough-to-watch scenes, and includes some cast and crew interviews.
---
Welcome to the OC, Bitches!
Head back to the O.C. with Rachel Bilson and Melinda Clarke, who played Summer Roberts and Julie Cooper on the show. You'll reminisce about the early 2000s, hear behind-the-scenes stories, and get access to interviews with Bilson and Clarke's castmates.
---
Pilot TV Podcast
Not sure what to watch next? Let the hosts of this podcast give you the details and their take on all the newest shows. This way you'll know exactly which shows you'll want to tune in to and which ones to avoid.
xx, The FabFitFun Team