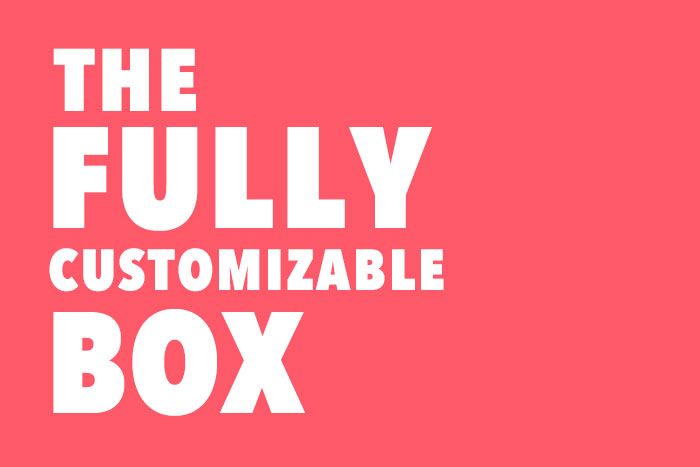 We know that one of the most exciting perks of the FabFitFun membership is customizing your box, and picking and choosing products that work for your lifestyle. So we're thrilled to introduce our most flexible membership ever.
For the first time ever, we're launching a fully customizable box for current and new Annual Members and unlimited Swap for Credit for all members. Woooo! No better time to upgrade or sign up for an Annual Membership than NOW! If you're not an Annual Member, be sure to claim your FREE mega gift bundle ($200+ value!) and use code BESTEVER when you sign up to fully customize your box! Read on for more details.
What is a fully customizable box?
As an Annual Member, you have the opportunity to customize your entire box every season! Yep, that means you can create a full box curation that's 100% you.
Annual Members get to enjoy: 
✔️ Fully Customizable Box 

✔️ Early Access to Customization

✔️ Priority Shipping

✔️ Early Access to Add-Ons and Edit Sales

✔️ Save $20/year on 4 Seasonal Boxes
As for Seasonal Members? All current and new Seasonal Members will get one more Customization option. That means you get to pick four times!
All Members get access to:
✔️ Swap Your Seasonal Box for Add-Ons Credits

✔️ Boost my Box 

✔️ reFills
What is Swap for Credit?
Not a fan of the season's box curation? No problem! All members can swap the box for e-commerce credit to use towards Boost My Box, reFills, sales, The Shop, and additional Customization items!* And do it an unlimited amount of times.
Add-Ons/Edit Sales
Shop from hundreds of products, up to 70% off. Get the best in home, fashion, wellness and more. Plus, you'll have early access to shop the sale, so you can snag all your favorite items before they sell out.
reFills
We're making it easier to stay stocked with your favorite products. From cleansers to serums to moisturizers, FabFitFun reFills has you covered. Simply pick the product you want and we'll automatically reFill it for you. Enjoy exclusive discounts when you subscribe.
Boost My Box
Check out Boost My Box while customizing your Summer Box! You can add a luxury item to your box at an exclusive members-only price.
Check out the Summer Box and be sure to use code BESTEVER to claim that $200+ mega gift bundle when you become an Annual member. Trust us, you're going to love it!
xx, The FabFitFun Team
>*E-commerce credit can be used towards Boost My Box, reFills, Add-Ons, Edit Sales, themed sales, The Shop, and additional Customization items. E-commerce credit can only be applied to Boost My Box, reFills, and additional Customization items in a season when you're receiving a box. E-commerce credit can not be applied to membership fees or gift cards. For more information on Swap for Credit, click here. For more information on Customization, click here.