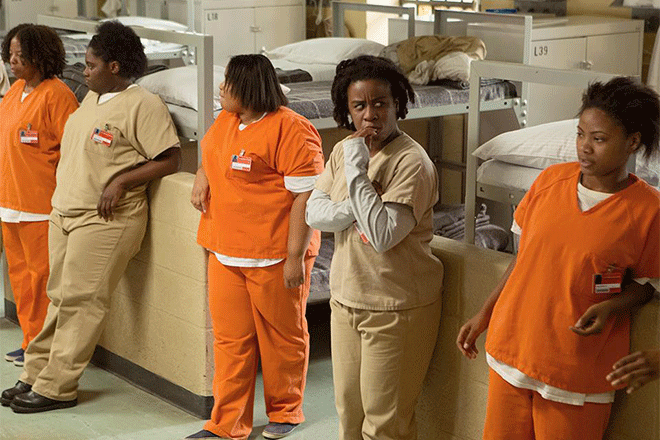 Your fave Netflix show Orange Is the New Black just released the trailer for the upcoming season — and it's intense.
If you need a little refresher, season three ended on a high note when the Litchfield inmates escaped through a hole in the fence. They were all rejoicing and embracing one another in the lake. It was a pure, blissful moment for the inmates who finally had a little taste of freedom.
However, the scene then transitioned into the inside of Litchfield and showed bunk beds being made in the standard two person inmate space to fit four inmates. It foreshadows how there will be an increase of inmates in the already crowded prison which definitely means more trouble.
Stakes are high in the new trailer as it gives a brief glimpse into the overcrowded prison, aggressive CO's, and tension between inmates. We can't wait for season four.
Orange Is the New Black will be available on Netflix on June 17.
What do you think of the new trailer? Let us know in the comments below!
xx, The FabFitFun Team