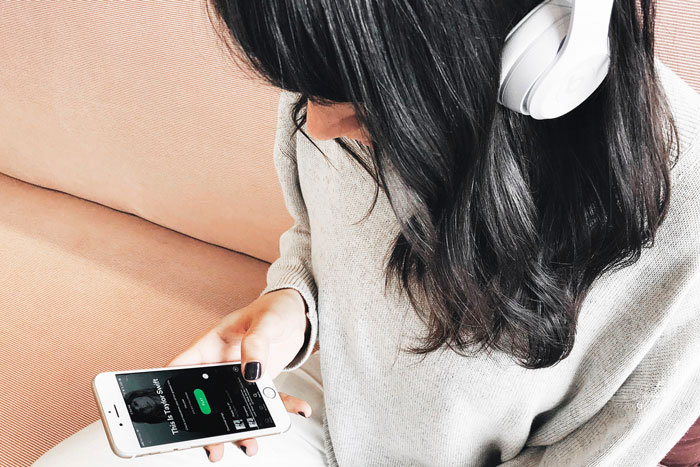 Ever wonder what your favorite celebs listen to or where your favorite artists get their inspiration from? Well, thanks to Spotify, it's so easy to check out what they're listening to.
Here are some of the best celebrity Spotify playlists you should save ASAP.
Barack and Michelle Obama
In case you're still missing the former president and first lady, you can stay up to date on what they're listening to by following their Spotify playlist. The list surprisingly (or not so surprisingly) features a lot of contemporary hits.
Kendrick Lamar
Get insight into the type of music that inspired the artist's groundbreaking sound and his budding career that took the world by storm in 2017.
Demi Lovato
Lovato has shared her health and fitness journey over the last few years through social media. Check out her Spotify playlist to get a taste of what she's jamming out to while she breaks a sweat.
Ashton Kutcher
He may not be a singer, but he sure knows his tunes. This lengthy workout playlist gives you a peek into Kutcher's music style.
Taylor Swift
The playlist Songs Taylor Loves premiered on Spotify just before her latest album dropped. Her current music obsessions sound fairly similar to her own music style with a fair share of diversity.
Jimmy Fallon
Fallon has shown his love for music a number of times on Late Night With Jimmy Fallon. His playlist covers his 2017 musical guests and includes all genres including songs from Kelsea Ballerini all the way to Kid Cudi.
Bethany Mota
Youtube blogger sensation Bethany Mota showcases her love for modern and classic rock on her curated Spotify playlist.
The Weeknd
Gain a little insight into the types of music The Weeknd listens to. Trust us, it's one heck of an eclectic playlist.
Bella Thorne
Short and sweet, Thorne's playlist, titled Weird Stuff, is just as the name suggests. Click play to listen to the weirdest curation of music ever.
Justin Bieber
Last, but certainly not least, you'll want to check out the Canadian sensation's curated playlist. It includes a good number of his own songs and some old-school R&B hits.
xx, The FabFitFun Team