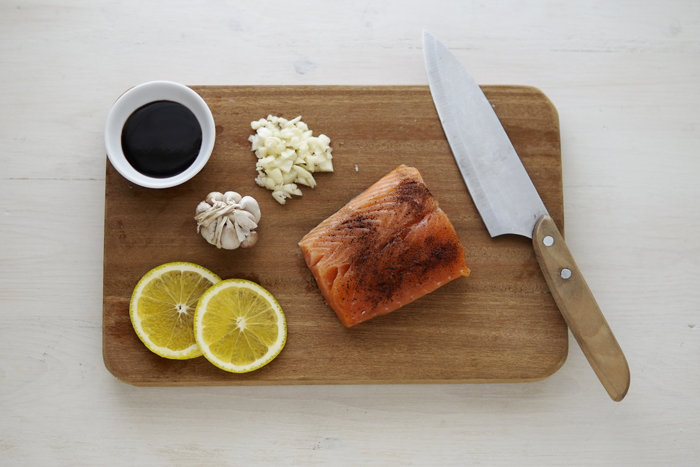 Feature Image by Agto Nugroho
2020 definitely brought awareness towards the importance of health, so if revving up your wellness goals (eating better, working out more, etc.) happens to be a top priority in 2021, we tapped nutritionists and dietitians to share their personal goals for the year, should you need the inspiration, of course.
From investing in mental health to limiting screen time, below are 12 expert-approved (and not to mention attainable) health goals you can definitely achieve this year.
Meditate and breathe
To deal with any of the year's stressors, registered dietitian Julie Upton, MS, RD, suggests taking the time to meditate and breathe, especially in times of high stress.
"My goal is to meditate, and start to embrace and experience my feelings, rather than trying to push them away," Upton explains. "This year, when I feel anxious, or experience new stressors, sadness, or anger, I'm doing a quick two to three-minute meditation to breathe and sit with the feelings, and cope with stress and other factors that are out of my control."
Invest in friendships
Since the pandemic has reduced our ability to socialize in the usual ways, registered dietitian Katherine Brooking MS, RD, tells FabFitFun that she aims to continue taking time to invest time in friendships in 2021 — as she believes that friends, family, and connection are more important than ever to overall health and well-being.
"I make it a point to call friends and family (not just text) on a regular basis," Brooking says. "As the situation with the pandemic (hopefully!) gets better in 2021, I plan to continue this practice, and when it is safe again, to continue to foster friendships in-person."
Take breaks during your workday
"The pandemic definitely made me work harder, which I'm sure many of you can relate to," says registered dietitian Christa Brown, MS, RDN. "Therefore, I have created a goal for the year to spend 30 minutes, four times each week, towards going for a walk to break up my day. It's important for the mind to take a break so that you can be more present and dedicated in all that you do."
Meal prep
"This year, I want to bring more meals back home," says registered dietitian nutritionist, Chesney Blue, MPH, RDN. "Meal prep and planning helps to reduce eating out, and provides more nutritious meals (I know what is being put into the food) to consume."
Cook more plant-based meals
While New Year's resolutions often bring big dietary changes to mind, registered dietitian and culinary medicine specialist, Lexi Endicott, RD, LD, CCMS, advises skipping the trendy diet plans and opting for something simpler by adding more plant-based meals to your diet instead.
"This year, I set goals to try out new plant-based recipes from two of my favorite plant-based cookbooks," Endicott says. "I am especially excited to try recipes that use tofu, tempeh, and beans – some of my favorite plant-based foods. Celebrating these foods, and trying them out in different cuisines, will allow me to appreciate new flavors and textures, while also supporting planetary health at the same time."
Invest in your mental health
"My health goals for the year include letting myself grow into the strongest version of myself — physically, mentally, and emotionally," says accredited practicing dietitian Valentina Duong, APD. "I plan to consistently fuel my workouts for performance and recovery, in addition to getting enough sleep. However, I am also striving to be more mentally and emotionally resilient through setting up daily practices that push me to reflect on my day."
Set micro-goals
While health-oriented resolutions aren't in short supply once the New Year starts, Dr. Brooke Scheller, DCN, MS, CNS, a functional and clinical nutritionist at Freshly, advises getting away from the usual all-or-nothing approach, and setting micro-goals instead.
These kinds of goals are much more realistic resolutions (or transitional habits), she explains, and are very easy to stick to throughout your workweek.
"It can be exercise, meditation, journaling, going for a walk, spending time in nature, reading — truly anything that is a self-care habit can be part of my arsenal," Dr. Scheller tells FabFitFun. "I don't need to do them every day or even every week. The most important thing is to have this list of ideas which I can tap into based on how I'm feeling, and what works best for me that week."
Limit your screen time
"I'm aiming to have at least one less hour of screen time every day," says Gabby Geerts, RD, a registered dietitian at GreenChef. "Besides the physical damage to our eyes and circadian rhythms, our minds dull when we don't actively engage them, similar to our physical health."
To limit your screen time, Geerts recommends swapping your nightly Netflix time to work on a puzzle, sudoku, or word search instead. Not only will this help you sleep better, but it will help keep your mind sharp, reducing your risk for Alzheimer's disease as a result.
Consume foods that power your defenses
Since the pandemic isn't behind us just yet, nutritionist Rania Batayneh, MPH, bestselling author of The One One One Diet, says one of her top goals for 2021 is to prioritize healthy foods that power her defenses.
"Fueling yourself with antioxidants is your best offense and defense all year long," Batayneh explains. "Pomegranate juice as a replacement for a glass of wine (or in a smoothie) is a great way to incorporate antioxidants into your body, which fight free radicals. My go-to is POM Wonderful 100-Percent Juice, which has four times the antioxidants as green tea."
Eat more dark, leafy greens
"Dark, leafy green vegetables are rich in fiber, iron, magnesium, potassium, and calcium," says registered dietitian Allison Greg, RD. "These all are important nutrients in a healthy diet."
However, upping your green uptake doesn't have to be difficult, as Greg suggests sneaking spinach and kale into casseroles, smoothies, pasta dishes, stir-fry, and soups.
Stay hydrated
Believe it or not, drinking enough water every day is one of the best things you can do for your overall health, says Sarah Marjoram, MS, RDN, LD, nutrition expert, and strategic advisor of Jamba, making it important to ensure you are getting enough each day.
"Water keeps our bodies functioning properly, improves sleep, energizes us, and helps us to think more clearly," Marjoram tells FabFitFun. "Staying hydrated is one of the easiest steps you can take to keep you feeling your best."
Eat more fish
"One of my health goals for 2021 is to eat more fish," says registered dietitian nutritionist Beth Stark, RDN, LDN. "The health benefits of eating two servings of fish per week are a-plenty, but I often fall short."
To bring more fish to your plate, Stark recommends preparing sheet pan meals with salmon fillets, potatoes, and veggies. Similarly, you can also swap chicken or beef for whitefish on your next taco Tuesday, or add pouch-packed fish to salads or grains bowls at lunch, she suggests.
What are your health goals for 2021? Let us know in the comments below!
xx, The FabFitFun Team