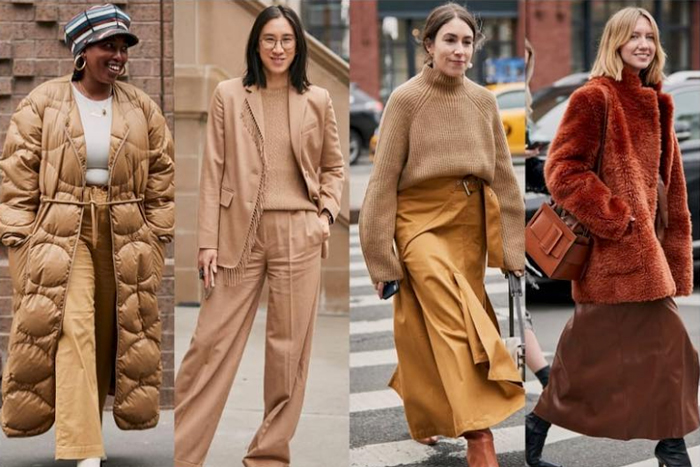 Feature Image by @gucciandmebyruchi
We can always count on New York Fashion Week to kick off a month of star-studded runways, extravagant after parties, and a slew of trends for us to swoon over.
This year, NYFW was all about balancing powerful statements with playfulness. We saw designers push boundaries with extravagant silhouettes, lavish designs, bright colors, and over-the-top adornments that put the fun back in fashion.
Want a peek at what to expect on fashion racks come fall 2019? Here are five trends you're about to see everywhere.
View this post on Instagram
Exaggerated Silhouettes
High fashion brands like Tomo Koizumi, Gucci, and Marc Jacobs displayed overexaggerated ruffles, huge silhouettes, long trains, and extremely flared skirts on the runways. So, yes, expect to see some pretty lavish pieces come fall 2019.
---
View this post on Instagram
Bold Color
Bright colors, especially neon, were everywhere during last year's fashion week – and, needless to say, it's here to stay.
---
View this post on Instagram
Hair Clips and Accessories
Hair accessories are having a big moment right now. While there were plenty of unique and subtle pieces, over-the-top hair accessories including headpieces, bobby pins, bows, and clips were the star of this year's shows.
---
View this post on Instagram
Neutral Monochrome
Neutrals are something we can get behind any day of the week. Fashion bloggers and influencers were out and about in head-to-toe camel and beige outfit, which looked effortlessly chic.
---
View this post on Instagram
Netting or Mesh
All this netting from designers like Dion Lee, Louis Vuitton, Dior, and more is giving us major vacation vibes. Plus, the layers are great for creating a more complex look.
Want to stay on top of the latest hair trends? Check out this nostalgic style that's making a huge comeback.
xx, The FabFitFun Team