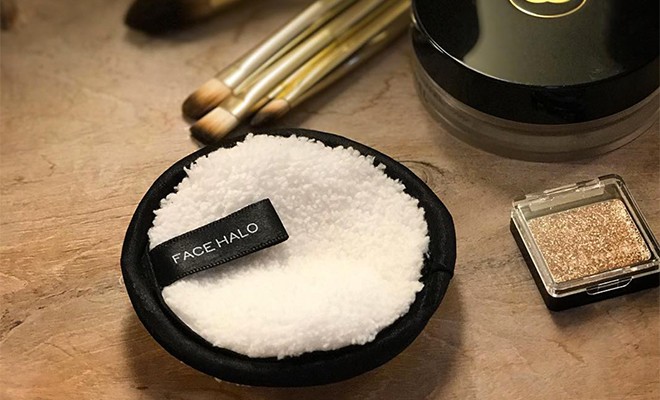 @face.halo
We can't stress enough how important it is to remove your makeup before hittin' the sheets. So while you're testing out some of our favorite makeup removers, here's another one that might be worth trying.
Meet the Face Halo: A round puff that claims to remove all of your makeup with just a bit of water (sounds pretty similar to the Original MakeUp Eraser).
It's basically made of fiber strands that are 100 times finer than human hair, which lift makeup and debris from your face and keeps it trapped in the fibers — so the gunk doesn't transfer back onto your skin as you wipe away. It's also soft and gentle enough for everyday use.
As for cleaning the Face Halo, simply wash it with soap and warm water after every use for up to a week. After that, just toss it into the washing machine (it'll last up to 200 washes!). The makeup remover comes in a pack of three for $22 and is available to shop online beginning May 22.
Do you think this one's worth a try? Let us know in the comments below!
xx, The FabFitFun Team