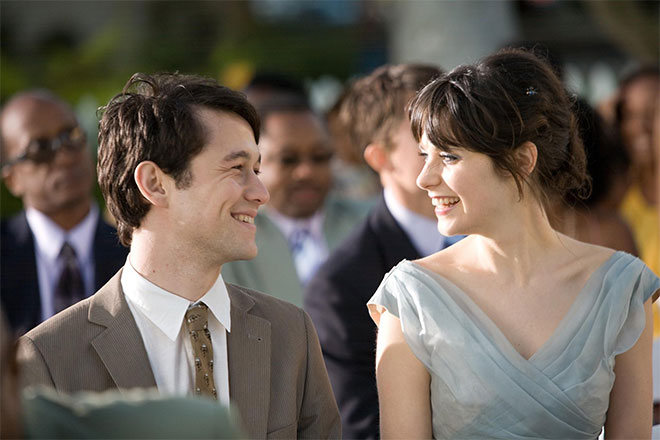 Summer is quickly approaching and we couldn't be more thrilled — here come the BBQs, pool parties, and beach trips!
To get you excited for those warm summer nights, we rounded up some of our fave movies to help you prepare. From the classics to recent blockbuster hits, you'll have these movies on repeat until it's officially summertime.
Grease (1978)
Although this film takes place throughout the school year, we rest our case with Summer Nights (aka the best karaoke song out there). Take a trip back to the era of poodle skirts and diners with the classic sing-along movie.
---
Disturbia (2007)
A boy on house arrest for the summer spies on his neighbors — one is a pretty girl who's his age and the other might be a murderer. Watch this movie if you're into thrillers and if you're not scared of your warm summer night turning into a chilly evening.
---
Finding Nemo (2003)
Not making it to the beach this year? Curl up and watch this fan-favorite movie instead and explore the EAC. It's also great preparation for the highly anticipated Finding Dory which hits theaters on June 17.
---
Wet Hot American Summer (2001)
Go back in time to see just how much some of your favorite stars have changed. This raunchy camp movie is so ridiculous, they even created a Netflix original series with the original cast. Binge-watch the episodes after watching the original for a good laugh!
---
Jurassic World (2015)
Watch last year's big summer smash if you're looking for a bit of action, adventure, and dinosaurs. Jurassic World was a successful franchise reboot and you can watch Chris Pratt fight a huge T. Rex — sounds like a win-win for us!
---
Dirty Dancing (1987)
We would never put Baby in a corner! Pop the popcorn and pretend you get to vacation in the Catskills with this all-time favorite movie. We will never get over the final dance.
---
The Parent Trap (1998)
We love this film for many reasons including Lindsay Lohan as an 11 year old, funny quotable lines, and the sweetest love story of all time. Go back to the '90s and reminisce on your camp days.
---
500 Days of Summer (2009)
While this film doesn't technically take place all summer long, we're a sucker for the sweet flick. Follow Tom as he reflects on his 500 day relationship with Summer.
---
Trainwreck (2015)
Looking for a good laugh? Amy Schumer delivered in this Judd Apatow production — it was the blockbuster hit of the season! The cast will keep you giggling all summer long.
Do you have any other must-watch movies to prep for summer? Let us know in the comments below!
xx, The FabFitFun Team