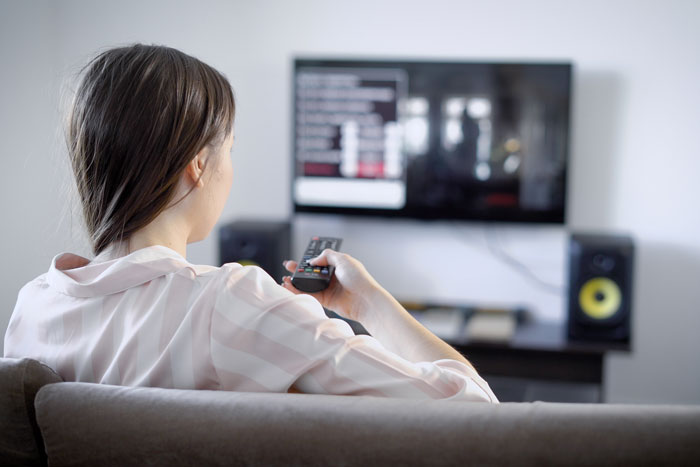 Breakups suck, period. But whatever the circumstances of your heartbreak are, there's a rom-com out there to make you feel better.
Whether you laugh, cry, or drown your sorrows with a pint of ice cream and glass of wine, here are 10 movies to help heal your pain.
Forgetting Sarah Marshall
This film never fails to give you a good laugh. Plus, it reassures us that heartbreaks and awkward post-breakup situations happen to the best of us (you're not alone!).
---
Legally Blonde
Get inspired by Elle Woods to use your breakup as a stepping stone toward your own success.
---
Sex and the City
Carrie Bradshaw will remind you to appreciate your girlfriends during a tough breakup. From letting you vent to forcing you to go to a party, you can always count on them to help pull you back together.
---
Silver Linings Playbook
Sometimes you need to watch someone else's drama unfold to put your own into perspective, and if it involves Jennifer Lawrence and Bradley Cooper, it's bound to be good.
---
13 Going On 30
A classic feel-good film might be just what you need when you're feeling down. Jennifer Garner's innocence and charm as Jenna Rink will brighten your mood.
---
Eternal Sunshine of the Spotless Mind
When you can't seem to stop thinking about the breakup, watch this movie. It's totally relatable, and you'll learn to appreciate the good that came out of the relationship.
---
Love Actually
Sappy love stories can actually give you some hope when you're doubting that romance even exists. This movie will remind you that love actually is all around us.
---
Clueless
Thinking about your ex? Ugh, as if! Cher's naive yet endearing outlook on life will make you smile as she proves that love can be found in unexpected places.
---
John Tucker Must Die
We all know (and have probably dated) a John Tucker. This story of revenge, unlikely friends, and teenage drama is the ultimate post-breakup movie to help you move on.
---
The Notebook
We know it's cliche, but the truth is, finding love isn't easy, and this film is the perfect example of that. Plus, it gives you several opportunities to uncontrollably cry if you need to.
Which movie has helped you move on from a breakup? Let us know in the comments below!
xx, The FabFitFun Team