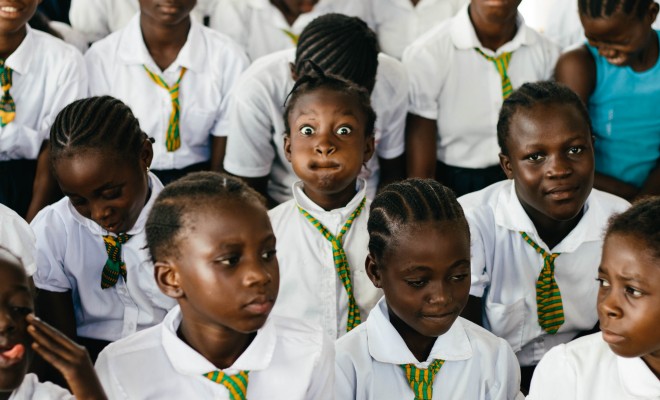 When she was 23-years-old, Katie Meyler had a conversation that changed her life. In fact, it changed a lot of people's lives.
While working in Liberia, she met some kids in the city center and befriended them. She asked them if they could have anything in the world, what would it be? They responded, "We just want to go to school!" Yep, the same thing that we've had to drag ourselves out of bed to get to, was the one thing that these children desired more than anything.
What many do not know is that Liberia's education system is in a state of emergency: 65 percent of primary school age children are out of school, more than half of young people aged 15-24 are illiterate, and approximately 73 percent of all women and girls in Liberia are illiterate.
Katie knew that she had to do something, so she worked to help fund those seven kids, which soon became 20. Eventually, it was suggested that she start an organization. She considered it, but didn't think she was qualified. She expressed her fears to a friend who gave her the best advice of her life, "Katie, get over yourself! It's not about you." And thus, More Than Me was born.
MTM's mission is to use education as a catalyst for transformative social change for every girl in Liberia. The More Than Me Academy (MTMA) is a tuition-free K-6 girls school providing high-quality education and holistic services like health care, family planning, psychosocial support, and a feeding program for the most vulnerable girls in Monrovia.
We are honored to join hands with Deborah Lippmann in support of More Than Me this spring (a portion of the proceeds from the nail polish set in your Spring Box will benefit the organization!). And we even sent someone from our FFF team to see the academy firsthand and get a glimpse of the amazing work that MTM is doing. Check out the video above for a peek into her experience.
Wondering how can you help? Click here to learn more, and don't forget to follow @morethanmeorg on Instagram.
xx, The FabFitFun Team