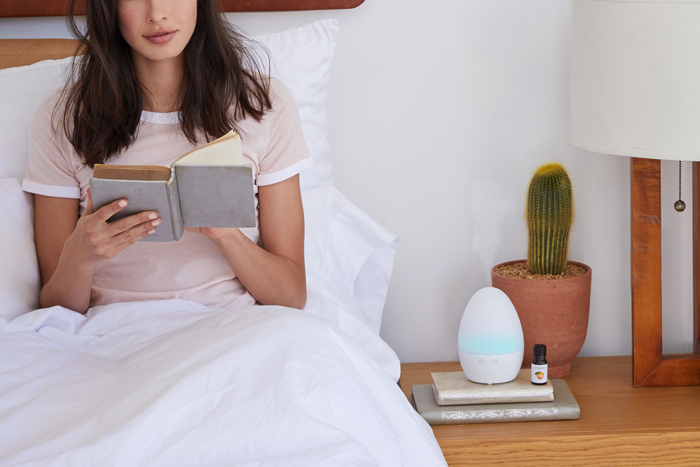 SPRING 2019 BOX PARTNER
Have you ever thought about a mental spring cleaning? Put down the cleaning supplies and recharge your mind, body, and soul.
Indulge in "me time"
Dedicate a day with no engagements or distractions so you can fully indulge in your favorite self-care rituals. Get comfy in the Show Me Your Mumu Brie Robe and diffuse your favorite blend of essential oils with the Unplug Meditation Aromatherapy Diffuser to clear your mind and zen out.
Step out of your comfort zone
Whether you take up a new hobby or buy a plane ticket to a destination that's been on your bucket list, challenge yourself to get out of your comfort zone. You'll feel empowered for taking that next step to grow yourself further.
Nourish your body
Physical and mental health go hand in hand. You can start taking care of your body by simply drinking more water – the S'ip by S'well water bottle, which holds 15 ounces, makes it easy to stay hydrated on-the-go.
Forgive and let go
Choose to forgive and let go of things that have been bringing negative energy into your life. This will give you peace of mind and help you move on.
Start journaling
Write down your everyday reflections to relax your mind and help release any anxiety. If you're new to journaling, try this: Write down three things you're grateful for each day, even if it's as simple as the yummy iced almond milk latte you had this morning. Showing gratitude will help you find joy in even the smallest things in life.
xx, The FabFitFun Team
Psst! Have you signed up for FabFitFun yet? Don't miss out on $200+ in amazing beauty, fitness, fashion, and lifestyle products, access to exclusive fitness and cooking content on FabFitFunTV, members-only sales, and more. Join today!
To get the most out of your box products, make sure to check out the Insider page.