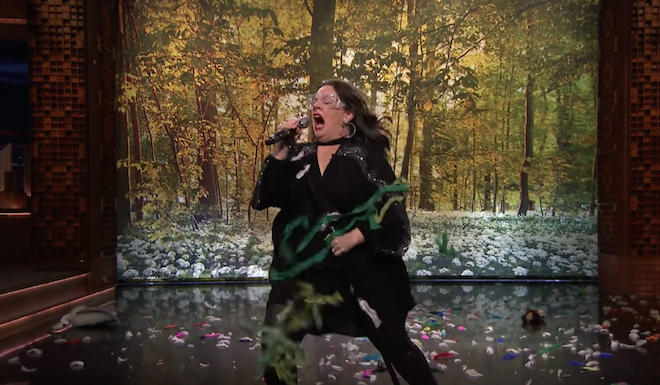 The comedy heavens have given us a gift we can never repay them for.
Yep, Melissa McCarthy joined Jimmy Fallon onstage for a Tonight Show Lip Sync Battle that may go down in the history books. Jimmy kicked off the competition with a version of Melanie Safka's I've Got a Brand New Pair of Roller Skates, to which McCarthy responded with a rousing rendition of the classic, X Gon' Give it to Ya by DMX. While her stage presence was incredible, we do have to knock a couple points off of Melissa's performance for missing a couple of words.
Not to be outdone, Jimmy did his best Zayn impression complete with a pillow prop, but missing a key element, Gigi Hadid. Yet it was Melissa who really brought down the house with her version of Colors of the Wind from the Pocahontas soundtrack. Let's just say that the competition got a little messy toward the end, but we're sure these two comedians were able to shake hands and make nice.
Watch the video and let us know who you think came out victorious this time.
xx, The FabFitFun Team