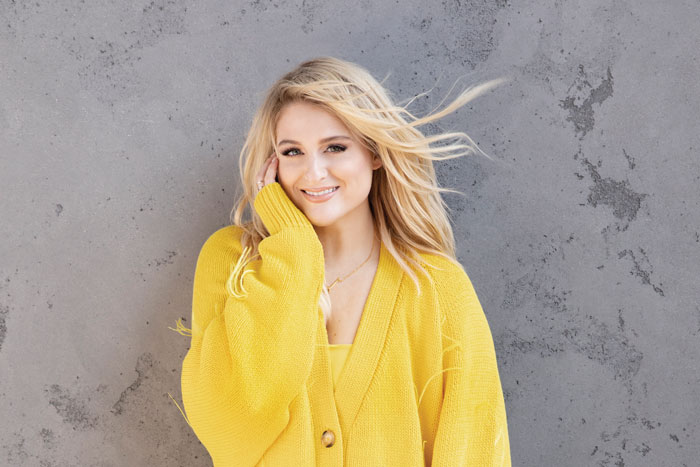 FALL 2019 BOX PARTNER
We're so incredibly excited to announce Meghan Trainor as our Fall 2019 cover girl in partnership with City of Hope. Trainor is one badass woman and she's hoping to empower you to feel the same way too.
In our exclusive interview below, the Grammy award-winning singer-songwriter gets candid about her musical journey and how she continues to challenge herself in all aspects of life.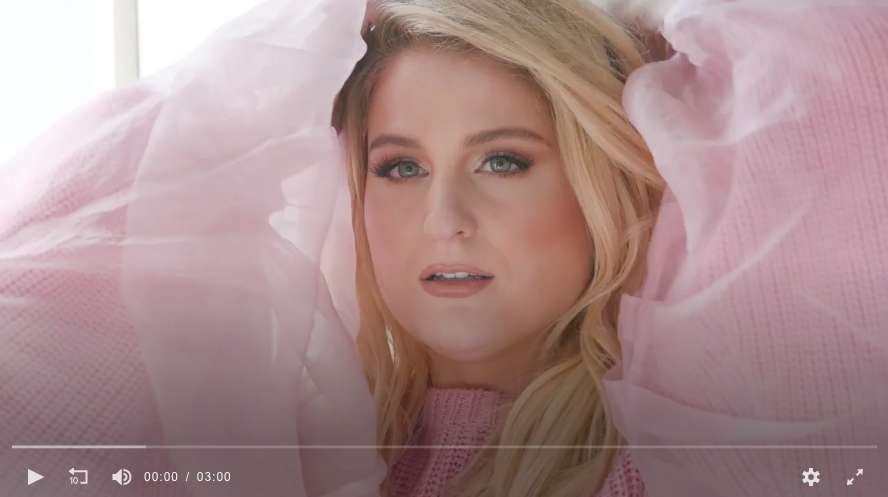 We're so excited to partner with you this season. Why did you decide to work with FabFitFun?
I was given my first FabFitFun box a month or two ago and it was the coolest thing I ever got. I got one for my friend too, and she's been freaking out. I love everything inside, and I thought it was such a genius company. [When] I heard that they partner with charities every season, that was [it] for me. I was like, "I [have to] get involved somehow."
Sylvia Rhone, the CEO of Epic Records is the City of Hope's 2019 Spirit of Life Honoree. Can you tell us about your involvement with the City of Hope?
City of Hope is an amazing organization that not only helps people with cancer but other people suffering [from] really severe diseases. They're working every day to find new cures. They also help you have the best life that you can have no matter what you're going through, and that's super important to me [too].
This season, we're encouraging our members to feed their curiosity and follow their passions. How do you encourage your fans?
I meet a lot of fans that have all types of dreams and I try to just encourage them. I think if we encourage each other to keep doing what we love, it'll make the world a better place. I have one fan who is an amazing makeup artist now. At first, she was just doing makeup on herself, and every time I saw her, I was like, "These eyebrows are everything. You look so good today." I would like her posts and just tell her how good she was and she [told me], "You inspired me to go to makeup school." The more we encourage each other, the more we can make our dreams come true.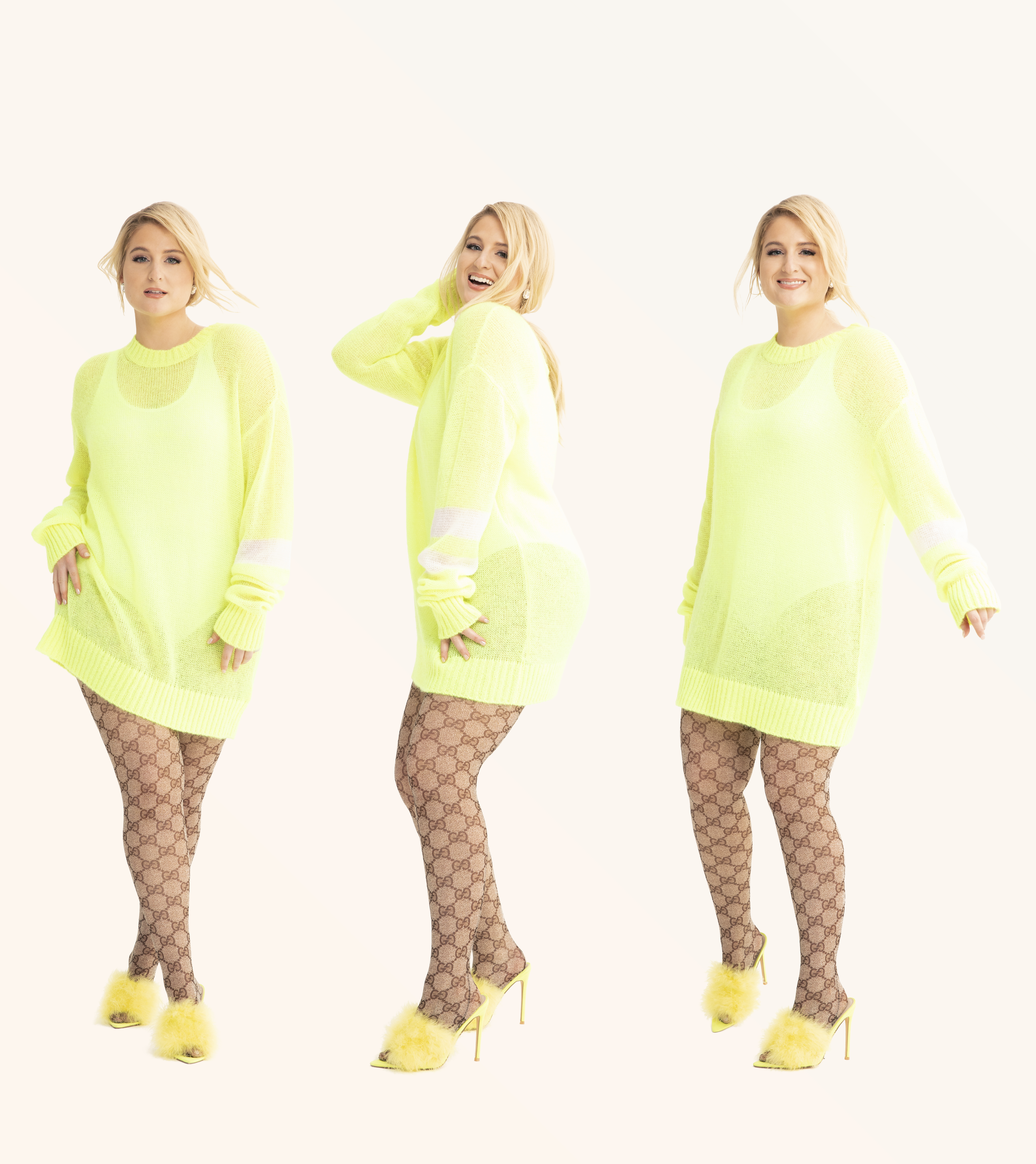 We love that you empower women not only through your music but also in the way you live your life. What do you think are the best ways for women to empower each other?
In this industry — and in a lot of industries — it feels like people want to [pit] women against each other and it's just not what it should be. We should all be lifting, encouraging, and supporting each other.
What's your definition of a badass woman?
A badass woman is someone who is confident in her skin and who never gives up on what she wants.
You went through two vocal surgeries in the last five years. How do you stay so resilient despite adversities?
Surgery sucks, but getting to live my dreams is worth going through all of that. I have amazing doctors and an amazing team who look out for me. I've come back stronger than ever and learned what my body is capable of. I take it one day at a time.
Your music makes women feel like they can conquer anything. What have you learned about yourself from creating your music?
This is a crazy question. I'm brutally honest when I write my songs, so I've become more aware. Imagine you're writing a journal of all your insecurities or when you feel badass. I've been writing a lot of songs that are very honest with how insecure I am or how badass I feel. What I've learned is that a lot of humans, all over the world, relate to that and I'm not alone. So it makes me more confident and makes me want to speak out more on exactly how I'm feeling because I know I have friends out there all over the world that feel like I do.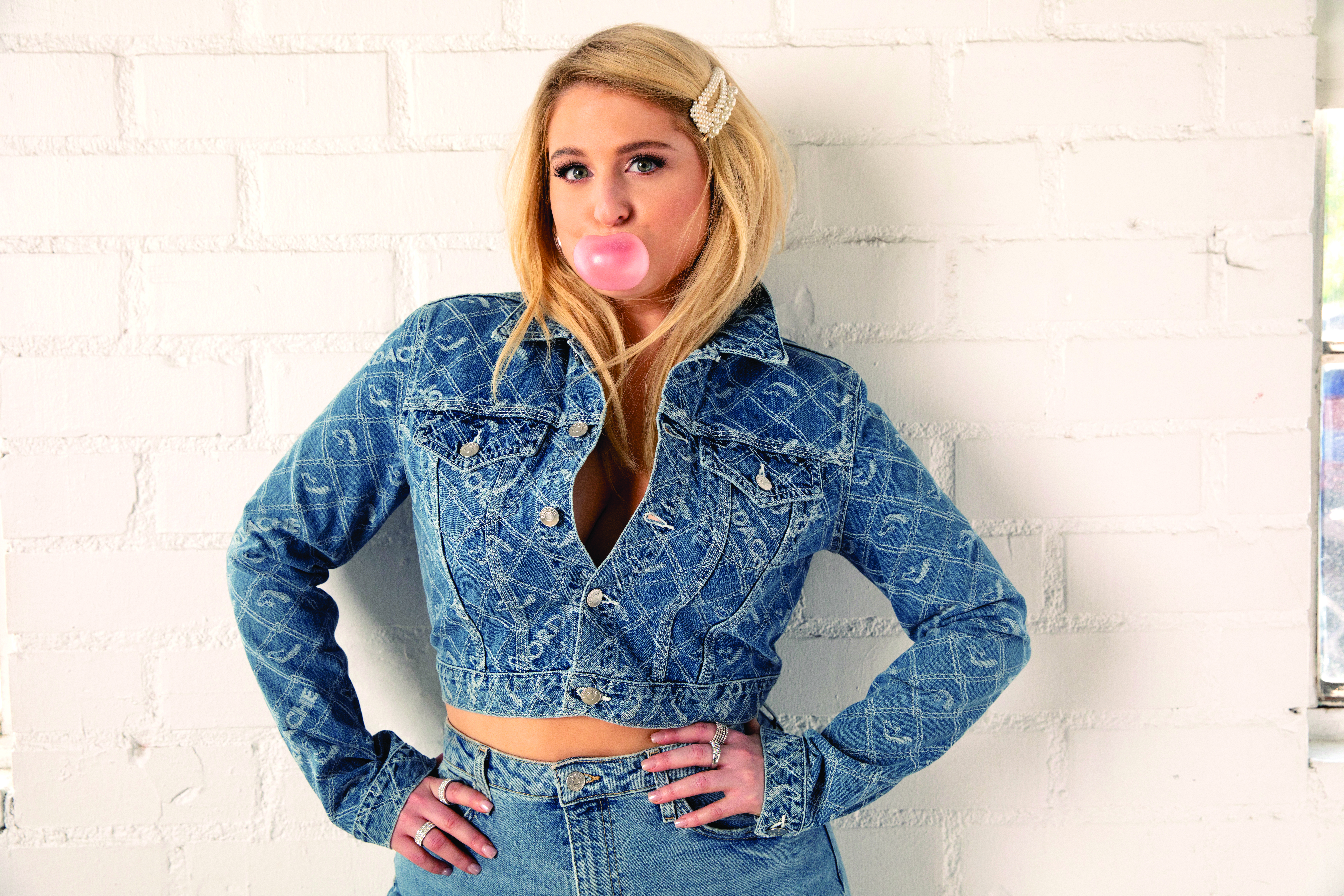 Are there any women in your life who played a pivotal role in shaping who you are today?
My mom. I see how she communicates with people and how she's so selfless and would drop everything for any person. I try to be like her, and I try to put that in my music toward my fans. I try to give anything I can to them — just like she does for all of us — because it's the most beautiful love I've ever seen.
No matter how busy you are, what is one thing you always make time for?
Recently, I started transcendental meditation, and I'm loving it! You get to chill for 20 minutes twice a day, which seems like a lot of time, but I always make it work in my busy days. I get to zone out and let [my] thoughts come in and out. It's the best, and my brain feels like it's getting a massage.
What can we expect from your new album?
Bangers, sass, emotion, and some songs to make you dance!
What is your favorite "fall" food?
Pumpkin bread, banana bread…all bread in general.
What's your favorite thing about being married?
Saying "my husband" and having my soulmate/ best friend by my side every single day. He makes life way more fun!
xx, The FabFitFun Team
Psst! Have you signed up for FabFitFun yet? Don't miss out on $200+ in amazing beauty, fitness, fashion, and lifestyle products, access to exclusive fitness and cooking content on FabFitFunTV, members-only sales, and more.
To get the most out of your box products, make sure to check out the Insider page.