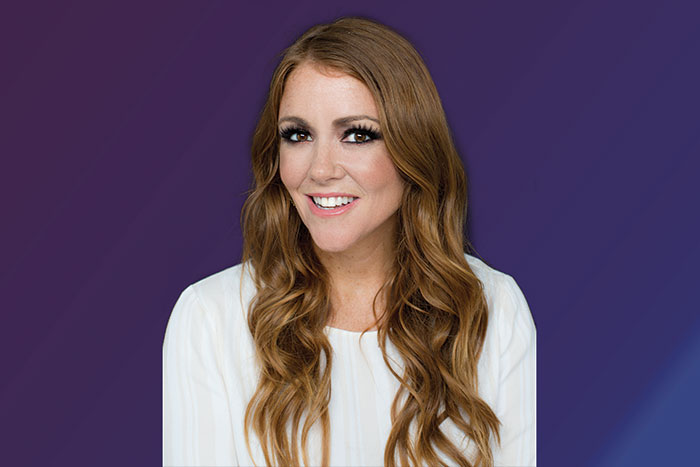 SPRING 2020 BOX PARTNER
This season, the female founders behind the Spring Box are diving deep into the pivotal moments in their lives that helped them get to where they are today.
Despite having a Ph.D. in psychology, Maureen Kelly, founder and CEO of tarte™, shares how her love for beauty eventually led her to start a skin care line in her one-bedroom apartment. 
Before I started tarte™, I was in a completely different field. I had 2 Masters' degrees in psychology and prior work experience in interior design, but I was always really an entrepreneur at heart. I wanted to start my own business, but it's the classic story – I didn't have enough experience, I didn't have enough time, life always seemed to get in the way and let's face it…I was scared.
Finally, when I was working towards my Ph.D. in psychology, I started to think about what I really wanted in life. I knew it had to be something in the beauty industry because I've been a natural-born beauty junkie since I was a 5-year-old. I would sneak into my mom's makeup bag to give my younger sister's Holly Hobbie Doll a makeover.
And, to be honest, I was frustrated by the number of beauty products out there that were sold in boring black pots and filled with harsh chemicals and preservatives. I couldn't even pronounce most of the ingredients listed. So I wanted to create a makeup line that promotes beauty from the inside and out, and offers alternatives that are chock-full of natural ingredients while still being totally chic and luxurious.
I'm not a makeup artist, unlike a lot of founders of cosmetic companies, but I was able to draw from my background in psychology and interior design to bring a totally different perspective to the beauty world.
I think it was also my experience as a consumer that really helped me make the jump. I personally spend about five minutes (maybe less now that I'm a mom of two boys) doing my makeup in the morning. So I wanted to cater to women just like me. I wanted to take the stress out of makeup and create products that were user-friendly and focused on what works for real women.
I ultimately launched tarte™, a line of low-maintenance, life-tested products that deliver results, from my one-bedroom apartment in New York City. We're celebrating our 20th birthday this year and I'm amazed by how far tarte™ has come since then. I'm so excited about what the next 20 years will have in store. If I could go back and tell that younger version of myself anything, it would be to trust your gut, do what you love, and never take 'no' for an answer.
xx, Maureen Kelly
For more inspiring stories, read about how this actress-turned-entrepreneur found beauty in failure.