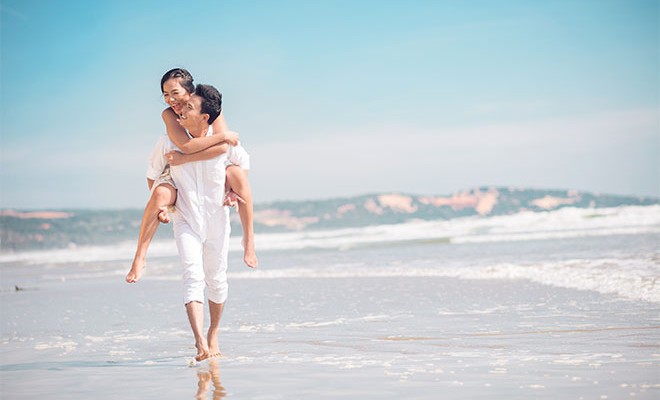 Relationships are amazing, but it can also become a routine.
However, it's important to keep working at the relationship with your partner and keep things alive. Acts of love and affection, like saying "I love you," can easily become mundane or second nature — but it's important to not let that happen.
Don't let your love for your partner or even this special phrase become something ordinary, and instead find unique ways to shower your partner with love.
Act on Impulse
Do you ever just watch your partner and think "Wow, I love him/her so much" or "How lucky am I to have him/her?" In those moments, walk over and tell them exactly that. It'll be unexpected but it'll come from such a genuine place that you and your partner will feel the love.
Write It Down
Leaving your partner notes, like in their gym bag, work bag, or even on their steering wheel is a great way to put a smile on their face when they least expect it. Make it extra personal by signing it off with you pet name or even include an inside joke. They can keep this note on hand anytime they need to know your love has their back.
Say It Differently
Always wanted to learn how to speak another language? This three word phrase is a great place to start. Take turns with your partner picking a new language to say "I love you" everyday. Or you can each pick a language and guess which one the other chose. Don't worry about butchering the pronunciation — the language of love (no matter how you say it) is a powerful thing.
Public Display
Some couples aren't really into PDA, while others are. Whether you love it or hate it, a great way to show your partner you're thinking about them while in a group setting is to whisper "I love you" at any moment and then going back to your business. They'll appreciate that you noticed them amidst the socializing and you'll be able to cherish those few seconds of PDA to yourselves.
Do you have any other tips on keeping the love alive in relationships? Let us know in the comments below!
xx, The FabFitFun Team