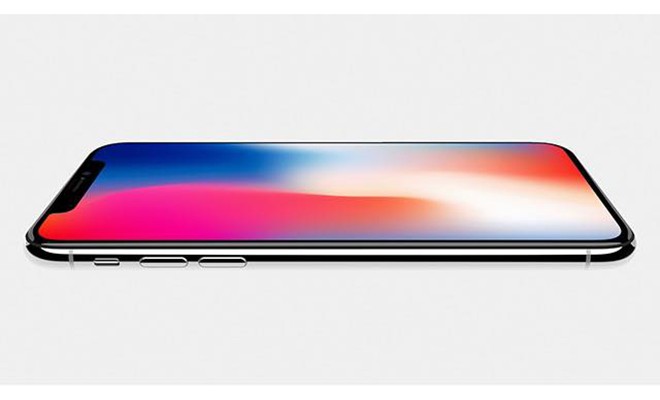 Apple
Finally…Apple officially revealed their newest iPhone models — and it's so good.
The tech giant launched three new iPhones at their press event yesterday, which include the iPhone X, iPhone 8, and iPhone 8 Plus. Here's what you need to know:
iPhone X
This phone is unlike any other iPhone release to date.
-The entire phone is a screen from top to bottom and the home button is non-existent.
-The case is made of durable glass and stainless steel (like the iPhone 4), and water and dust resistant.
-It features the first OLED screen, which means better and brighter colors.
-The cameras and sensors feature Apple's most sophisticated technology, enabling Face ID and animated emojis or Animojis, which mirror your expressions.
-The iPhone X can be charged wirelessly.
iPhone 8/8 Plus
This phone may look like the iPhone 7, but there are some pretty cool upgrades.
-Both phones can be charged wirelessly like the iPhone X.
-Both phones have durable glass backs, which give it a sleeker look.
-It comes in three new colors: space gray, silver, and gold finishes.
-The 12MP camera is more advanced with a larger, faster sensor and deeper pixels.
The iPhone X goes on sale for $999 on October 27, and ships on November 3. The iPhone 8/8 Plus goes on sale for $699 and $799 (respectively), which you can pre-order on September 15.
Are you going to snag a new iPhone? Let us know your thoughts in the comments below!
xx, The FabFitFun Team