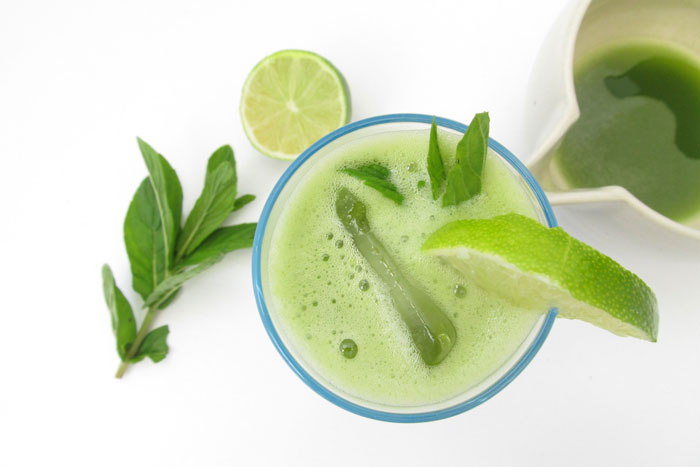 Feature Image by theteacupoflife.com
From lattes and frappés to happy hour cocktails, matcha has become increasingly popular, and it's not hard to see why. It's less bitter than your average green tea and also comes with some health benefits.
"When you drink matcha you ingest the entire tea leaf," says Geraldine Ridaura, founder of San Diego's first matcha cafe, Holy Matcha. "You receive 100% of the nutrients from that leaf versus steaming or french pressing, which is basically you tossing the goods."
According to Ridaura, matcha has 137 times more antioxidants than regularly brewed green tea and can help to speed up your metabolism while fighting free radicals roaming around in your body. It also contains L-theanine, which is an amino acid that allows you to find your zen without falling asleep.
While some find its earthiness an acquired taste, those who love matcha just can't get enough. So here are nine iced matcha recipes every tea drinker will be obsessed with.
This drink is a combination of your choice of milk, rice milk, matcha, organic agave, cinnamon, and vanilla. Just blend all your ingredients together and serve over ice.
---
You need to create this delicious concoction of matcha, oat or almond milk, turmeric, vanilla, and a dash cinnamon.
---
If you're a matcha purist, this is for you. All you really need is water, matcha, ice, and a little honey or sugar for added sweetness.
---
All you need to make this blended goodness is matcha, soy milk, maple syrup, vanilla bean, salt, and coconut cream for the whipped topping.
---
If you're craving matcha but don't want the heaviness of drinking something milky, try this combination of water, matcha, lime, mint, and honey that's sure to be refreshing.
---
Matcha isn't just for teas and lattes. This drink combines matcha, Japanese whiskey, fresh lemon juice, honey syrup, and chilled club soda.
---
This mocktail recipe is equal parts minty, citrusy, and earthy. You can always add a shot of rum to turn this mocktail into a cocktail.
---
This spicy cocktail combines tropical tea, matcha, pineapple juice, tequila, and a sliced jalapeño for an added kick.
---
Who doesn't love the refreshing taste of a mint julep? Adding a couple of teaspoons of matcha is sure to take your traditional julep up a notch.
xx, The FabFitFun Team