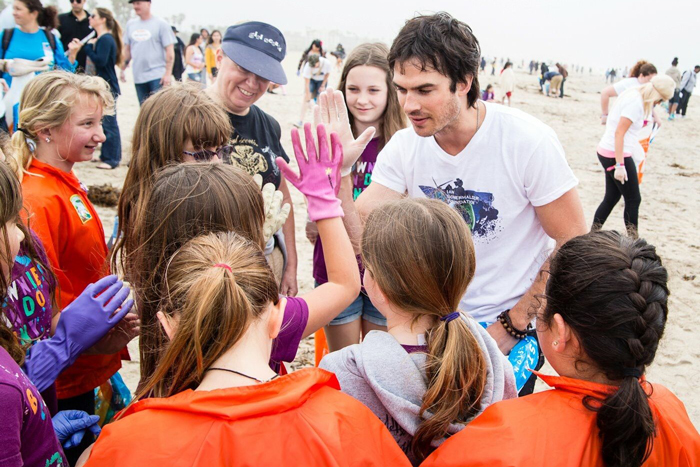 SPRING 2019 BOX PARTNER
Anyone can make the world a better place, which is why we're incredibly honored to raise awareness for the Ian Somerhalder Foundation to empower you to bring change. Founded by actor Ian Somerhalder in 2010, ISF aims to empower us (especially the youth!) to do our part in helping the planet (think everything from protecting animals to plastic cleanup).
Check out a few of the many initiatives below.
ISF Cleanup Program
As the fight to reduce overall plastic consumption continues, ISF's Cleanup Program hopes to inspire people to create their own plastic cleanup or join an existing cleanup through real-time data counters, how-to guides, and educational materials.
ISF Sanctuary Land
The first step to creating a better world? Taking care of it. ISF acquired nearly 100 acres of land in Louisiana to preserve wildlife and encourage young people to learn more about our vital ecosystem and the effect we have on the environment.
ISF Emergency Medical Care Grant for Animals
We can't forget about our furry friends! ISF gives animal victims a second chance by providing financial assistance to animal welfare organizations, agencies, and individuals who care for abused or neglected animals. The program has donated over $475,000 in just five years, which has helped more than 2,200 animals.
xx, The FabFitFun
You can be part of the change too. Head to isfoundation.com now to make a difference!