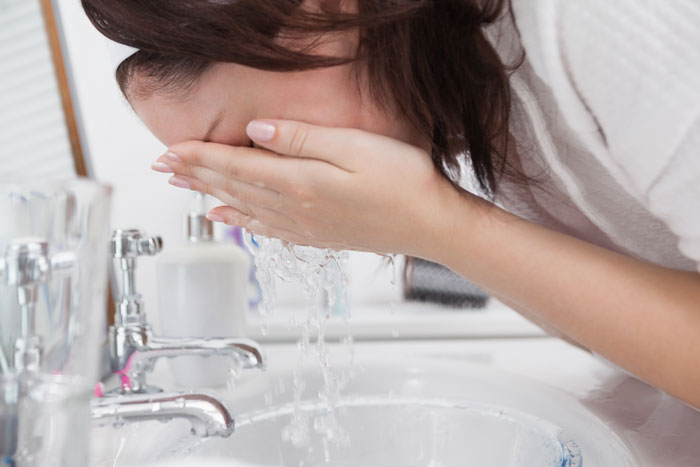 Washing your face may seem like a no-brainer daily task, but you'd be surprised just how many people don't cleanse their face properly.
If you notice constant irritation, breakouts, and clogged pores, it might be time to revamp your cleansing routine. Here are four common mistakes people make when cleansing.
You don't remove your makeup properly
From premature wrinkles to breakouts, sleeping with makeup on is a big no-no in skin care. But did you know the same irritations can occur even if you wash your face? That's because your makeup needs to be removed properly. Try a cleansing oil or balm to remove even the most stubborn makeup and then follow up with a water-based cleanser for a squeaky clean finish.
You don't know your skin type
What works for your friend may not necessarily work for you. Why? Everyone has different skin types, so it's important to determine what your skin type is. Whether you have dry patches or acne-prone skin, choose a cleanser to target your skin concerns. Do your research and select a formula made for your complexion; for example, foam cleansers work best for oily skin whereas cream cleansers are better suited for sensitive skin.
You over-cleanse
Ideally, you should be washing your face twice a day. Washing your face more than that strips your face of its natural oils, thus resulting in either an overproduction of oils or tight, dry skin. Simply stick to cleansing your face for 30 seconds once in the morning and once at night with lukewarm water. Don't forget to pat dry (no harsh rubbing!).
You expect immediate results
It takes time to see the effects of most cleansers, so don't expect overnight results. Stick to a consistent routine that works for you for maximum results.
xx, The FabFitFun Team