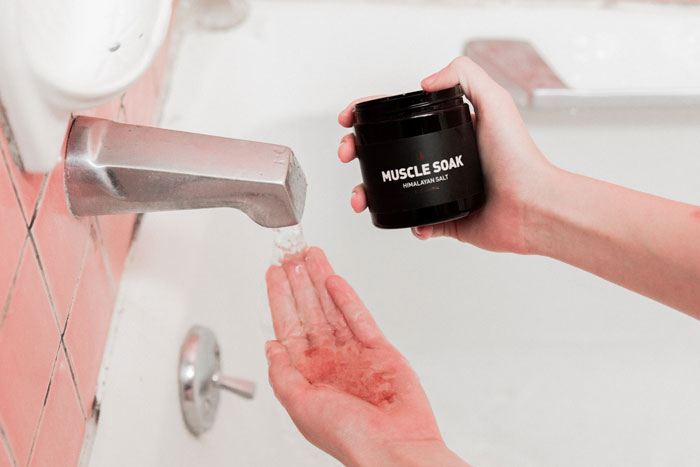 WINTER 2017 EDITOR'S BOX PARTNER
Ahh, winter…not only does the season bring dry skin, but it can also cause body aches and pains. Why? Studies show that when we're cold, "the joints get less blood" as the body "[focuses] on supplying vital organs like the heart and lungs."
But that doesn't mean there aren't ways to remedy the issue. The FabFitFun Editor's Box actually includes a few items you can use to help alleviate the winter aches.
Here are three tips to combat any stiffness in your body:
Dress warm
Whether you're out in the snow or inside your house, make sure to keep your body warm. Doing so will help improve blood circulation, which will lead to less body aches. We like to bundle up in the BB Dakota Poncho because it's easy to layer with over cold weather pieces like thermals, and it's incredibly cozy and soft to snuggle up in.
Draw a bath
Another therapeutic and relaxing way to help alleviate any pain is with a warm bath. It can provide temporary improvement of circulation as it makes your arteries and veins expand. We also like to add extra moisturizing and soothing benefits with the Way of Will Bath Salts as grapefruit and lavender essential oils mixed with Epsom salt help relieve stress and anxiety and soothe sore muscles.
Use topical treatments
If your aches start to feel unbearable, try using a topical treatment like the African Botanics Revitalizing Therapy Gel, which is infused with anti-inflammatory extracts like comfrey, African buchu, and juniper. It helps deliver instant relief to aching joints, sprains, and muscles as it promotes circulation, reduces swelling, and delivers a cooling and thermal feeling.
Do you have any tips on how to relieve winter aches? Let us know in the comments below!
xx, The FabFitFun Team
P.S. Psst! Have you signed up for the #FabFitFun box yet? Don't miss out on $200+ in amazing beauty, fitness, fashion, and lifestyle products every season. Join today!
To get the most out of your box products, make sure to check out the Insider page.