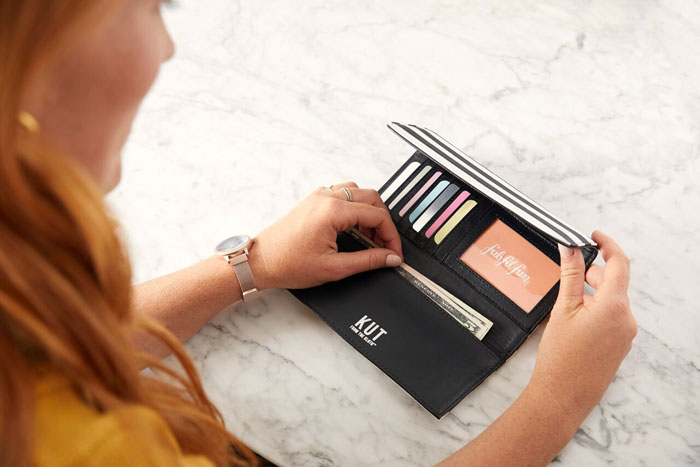 FALL 2019 BOX PARTNER
You've probably tried Marie Kondo's tidying method to organize your home, but have you thought about using it for other parts of your life too? Your wallet, for example, is a great place to start.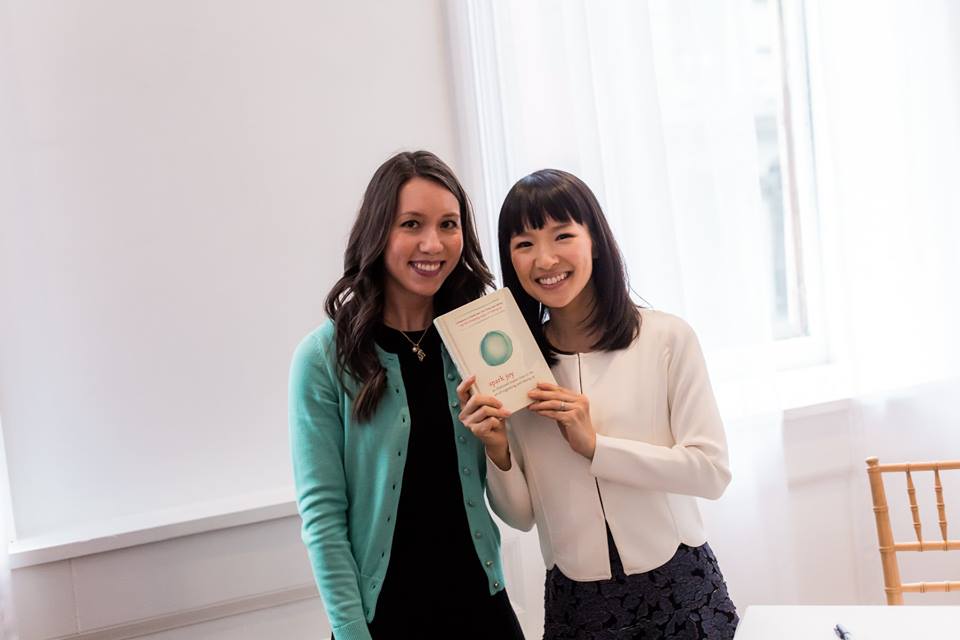 Below, Dr. Jessica Louie, a Marie Kondo-certified expert (pictured above with Marie Kondo herself!), shares tips on how to use the KonMari Method to organize your wallet.
P.S. You can get more amazing lifestyle goodies when you sign up for FabFitFun. Use code FALLVIBES for 10% off your first box!
Ask if the items "spark joy"
The KonMari Method™ suggests holding onto items that speak to the heart and letting go of the ones that no longer spark joy. "First, gather all items for your wallet into one location. Pick up each item in your hand and ask yourself: Does this spark joy? Does this speak to my heart? Do I love it? If yes, keep it with confidence. If no, thank it for what it taught you and let it go with gratitude," says Dr. Louie.
Take initiative
If your wallet is lacking items that spark joy, Dr. Louie suggests, "Add a joyful item into your wallet, such as your favorite quote, [and display] it in the ID holder so you see it each time you open your wallet." It's also great to find a wallet design that best represents your style while still being functional, like the Kut from the Kloth Slim Striped Wallet. It features a chic stripe design and features seven card slots, an ID window, and a full-length bill compartment to help you stay organized.
Be intentional
Every item in your wallet should have a home. "Be intentional with what you carry in your wallet and always store items in the same location," says Dr. Louie. "For example, designate a place for your driver's license, main credit card, alternative credit card, cash, receipts, and coins. Clutter accumulates because of failure to put something away. So if it takes two minutes or less to accomplish, do it now!"
Clean out your wallet regularly
Cards, cash, and loose change can pile up in your wallet fast. "I recommend setting up a weekly routine where you clean your wallet at the same time each week," says Dr. Louie.
Want to learn more? Watch the video below to get the full rundown on how to declutter your wallet.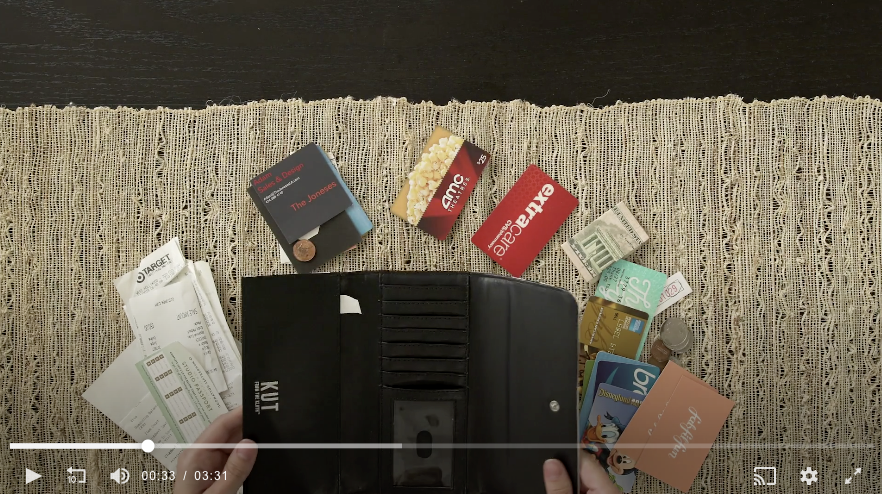 xx, The FabFitFun Team
Psst! Have you signed up for FabFitFun yet? Don't miss out on $200+ in amazing beauty, fitness, fashion, and lifestyle products, access to exclusive fitness and cooking content on FabFitFunTV, members-only sales, and more. Use code FALLVIBES for 10% off your first box. #yourewelcome
To get the most out of your box products, make sure to check out the Insider page.