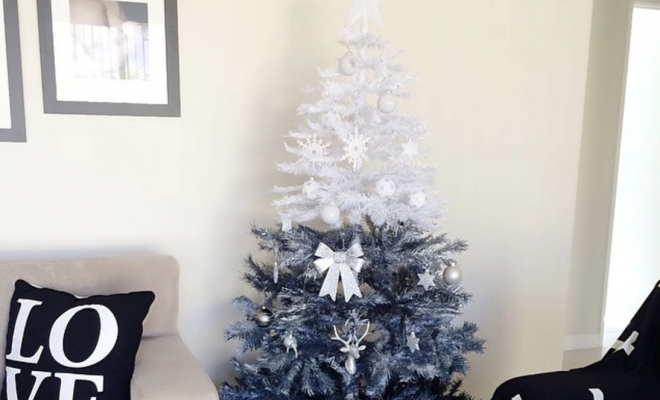 @eye4kidsfashion
First hair, then nails, clothing, desserts, and now… Christmas trees?! Yep, everyone is jumping on board the ombré train, including your favorite holiday tradition. (Must be the Polar Express.) And the good news is that ombré Christmas Trees are the easiest trend to achieve! Whether it's revamping your old tree with different hues of ornaments, or adding color to the branches, this trend will leaf your tree the chicest on the block.
Here are two ways to get the perfect ombré Christmas tree!
Use Ornaments and Tinsel
You can either use ornaments that are a gradient of one color, or baubles that span the whole rainbow. We like to start at the top of the tree and use the lightest color, then work our way down, adding a slightly darker hue until we reach the bottom. (Helpful Tip: Use tinsel that alternates color to plot when to change the shade of your ornaments.) Don't limit yourself to just sphere ornaments! Get creative with different objects that are the perfect hue.
---
Paint Your Tree
Yep, you can actually paint the branches of your Christmas tree. Although this may take a few cans of spray paint, the results are amazing! Just like any ombré, start with the lightest at the top, but instead of doing the normal technique of moving your way down, go to the bottom and spray the darkest color. Finish the tree by spraying the middle with a combo of lighter to darker colors and touch up any missed spots. (Use a real tree for this season, or paint a fake tree to reuse for years to come!)
---
Of course, if you really want to amp up the ombré look, you can combine both of these techniques for one seriously trendy tree!
xx, The FabFitFun Team