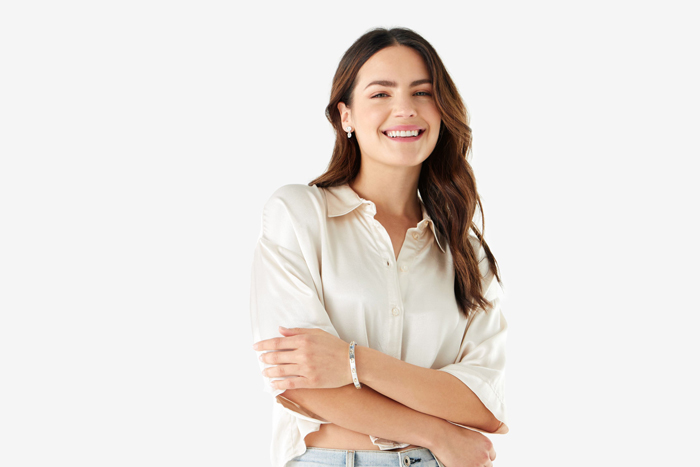 Do you miss the way your hair looks after a salon-fresh blowout? Same. No matter what we do, it's like we just can't master our hairstylist's technique — with the perfect bit of curl, healthy volume, and silky softness to boot.
"I have received many questions on how-tos on all things hair-related during the lockdown," says Jessica Elbaum, a celebrity hairstylist and makeup artist. "One of the hardest things is just knowing the right products for your hair type and the correct brush or blowdryer to use when blowdrying."
Now, here are some tips on achieving a salon-quality blowout from home and the best products to use! You can find these hair care products and more in Spring Add-Ons. The sale opens to Annual Members on Thursday, February 4 at 9 a.m. PT and Seasonal Members on Thursday, February 18 at 9 a.m. PT. Not a member yet? Use code FLORALS at checkout for 20% off your first box, and to access member-exclusive sales and tons more perks.
Pick the right products for your hair type
First, determine your hair type or scalp type. Then pick a shampoo, conditioner, and hair mask that'll keep your hair looking its best.
When washing your hair, you'll want to take your scalp type into consideration first. "[These] are great for a more oily type of scalp," says Elbaum. "I would add these products to your washing rotation. Exfoliating is also amazing to stimulate the scalp for [hair] growth."
"This is a perfect mask to use if you have colored, damaged, or sensitive hair," Elbaum continues. "I recommend using this once or twice per week."
"I recommend washing frizz-prone or dry hair every three days using this shampoo and conditioner," says Elbaum. "This is one of my favorites [because] they are so luxe."
"All hair types can benefit from a mask at least once per week," she explains. "If you are doing a mask that day, you can skip your regular conditioner and just use the mask then rinse. This mask doesn't weigh your hair down, can revive dull strands, and never causes buildup."
---
Dry, detangle, and blow-dry
"I recommend gently wringing out your hair after you rinse the conditioner out in the shower. Then, wrap your hair into a microfiber towel to help with speeding up the drying time, and use a wide-tooth comb or a wet brush to remove any tangles from the hair before starting the blowout." Then, section your hair using hair clips and get ready to blow-dry.
"This blow-dry brush is lightweight and creates volume as you dry. This is your secret to creating an at-home blowout," she says. "Make sure to start in the back and work your way to the sides and then top. To create maximum volume up top, [move] the brush forward and roll it back while drying, keeping the hair wrapped around the brush for a few extra seconds. This will give your locks an extra boost."
"Spritz on texture spray to the roots after you blow-dry completely," Elbaum continues. "It'll give you an extra boost of volume before walking out the door or to your computer screen for a Zoom meeting!"
xx, The FabFitFun Team