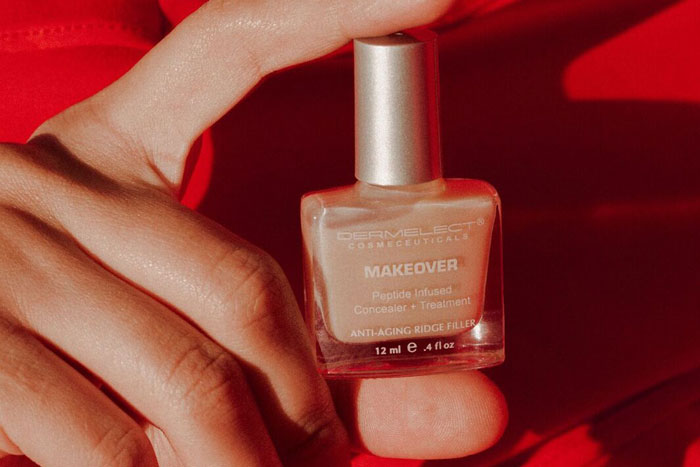 SPRING 2018 BOX PARTNER
Who has time to get a new manicure every few days? Not us! We need a polish job that lasts and we think we've finally hit the nail on the head with this six-step routine.
Check out these no-chip tips:
Step 1: Care for your cuticle
Excessive cold, sun, salt, and soapy water can damage your nail bed. So start by restoring moisture with a cuticle oil to deeply moisturize, repair, and protect. Apply a drop of oil to each nail bed then gently push cuticles back if needed (don't cut them!). Let the oil fully dry before moving on to the next step.
Step 2: Remove excess oil
Take a cotton swab dipped in nail polish remover or white vinegar and wipe each nail to remove any lotions or oil — this will create a better bond and prevent peeling.
Step 3: Turn back the clock on your nails
Just as you prep your skin before makeup application, creating a healthy, clean canvas for your nails is imperative for a long-lasting mani. Before diving into the polish, we reach for Dermelect Cosmeceuticals Makeover Ridge Filler, which conceals nail imperfections while treating them with keratin protein, vitamins, and much needed moisture. The unique system strengthens weak nails and makes them resistant to splits and breaks. Yep, it's an anti-aging treatment for your nails!
Step 4: Pick a quality polish and apply in thin layers
When it comes to nail health, non-toxic polishes are a must. Look out for harmful ingredients like formaldehyde, toluene, dibutyl phthalate, formaldehyde resin, and camphor. A good "5-free" lacquer means that it is formulated without these icky substances. Swipe on your polish evenly in thin layers rather than one thick coat.
Step 5: Apply a top coat
After your mani has dried fully, apply a top coat in just 3-4 strokes, making sure to cover the nail from cuticle base to tip. To fully seal the nail, apply the top coat underneath and on the edge to connect with the coat on top.
Step 6: Reapply your topcoat every few days
The one step many people skip? Re-applying a topcoat (don't choose quickdry formulas) every few days. This will lock your polish in place and keep chips at bay.
xx, The FabFitFun Team
P.S. Psst! Have you signed up for the #FabFitFun box yet? Don't miss out on $200+ in amazing beauty, fitness, fashion, and lifestyle products every season. Join today!
To get the most out of your box products, make sure to check out the Insider page.