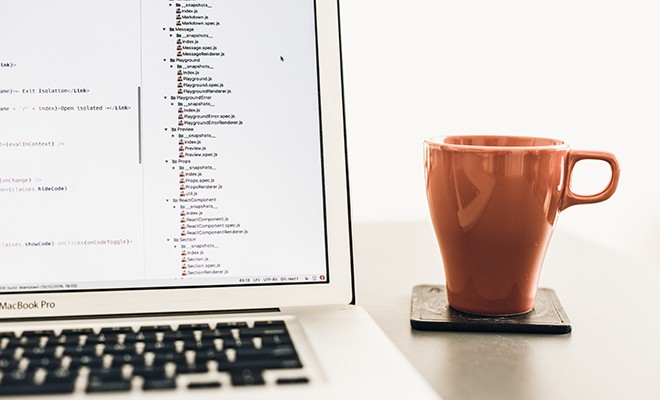 Artem Sapegin
How you start your morning sets the tone for your entire day. That's why we asked some successful entrepreneurs how they kick off their mornings. Get a snippet below and make sure to check out their complete routines here.
"I'm actually a big time morning person. Pre-kids it was great — quiet time to blow through emails and then hit the gym for a little sweat sesh. These days, it's all about being present with the fam. We make breakfast, read a story, and throw on some '90s hip-hop for a short dance party (it's a lesson in music history, of course)." – Katie Ann Rosen Kitchens, Co-Founder and Editor-in-Chief of FabFitFun
"I always have to squeeze in a morning workout – it clears my head and sets me up for the day. I love running in Central Park, spinning, or even a power yoga class — anything to get that endorphin rush (and avoid the typical 9 a.m. NYC rush-hour traffic!)." – Michelle Smith, Founder of MILLY
"A typical morning begins with kisses from each of my three dogs. I love waking up with them because they're so enthusiastic and excited for each new day! Next, I run to the local coffee shop for a dirty chai latte before Pure Barre class. Then I begin my work day!" – Kaitlynn Carter, Partner with Emerald Duv
"My son Cade and I do our morning "streeeetch," holding our hands high in the air (something we have done since he was little). We get out of bed and I start breakfast. Usually, it's eggs with a side of fruit or yogurt with granola, along with some sort of smoothie (so I can sneak in those greens)!" – Chelsea Bulte, Co-Founder of Emerald Duv
"After taking my three kids to school, I usually have breakfast in my favorite LA neighborhood, Silver Lake. I learned that breakfast is the most important meal for me and it helps me start the day super focused and comfortable." – Osi Ettlinger, Co-Founder of Gyspy 05
"I start the day with a morning meditation for 25 minutes. It helps to clear my head and start my day. Then I make myself oatmeal breakfast and drive to downtown Los Angeles." – Dotan Shoham, Co-Founder of Gyspy 05
"On our way in, we always stop by Farm Shop in the Brentwood Country Mart for an iced coffee formy husbandd, and iced tea for me." – Amanda Thomas, Founder of Luv AJ

"First thing I do as soon as I'm up is brush my teeth, wash my face, and apply skin care. Most days I'll wear makeup, but honestly, some days I don't wear anything." – Deborah Lippmann, Founder of Deborah Lippmann
"My morning routine really starts with my night routine. I've gotten into such a better habit of staying on point with my skin care routine. I remove my makeup each night with warm water and the Makeup Eraser Towel. After most of my makeup is gone, I use a micellar water to further cleanse my face before putting on my nighttime serums." – Nancy Twine, CEO and Founder of Briogeo
"The first thing I do when I wake up is drink water mixed with apple cider vinegar. The next thing I do is take a couple of my gummy multi-vitamins and then pour myself a cup of coffee mixed with coconut milk and Truvia." – Linda Wang, Founder of Karuna
"I start making the boys' breakfast and find time to do my green juice (celery, green apples, green pears, kale, wheat grass, spirulina, and lemon). I personally take them to school (it is my favorite part of the day because it is just them and myself), and we sing in the car or repeat their school lessons." – Stephane Colleu, President and CEO of dr. brandt
"I typically allocate one hour to a morning run, and during this one hour, I think a lot. It's a self-reflective time for me, and I use that reflectivity to generate motivation. In this one hour, I affirm myself to do better and push myself mentally to make a difference, not just in terms of my business goals, but also in terms of positively contributing to this world and acknowledging all of the positive things in my life." – Bill Xiang, Founder of RealHer
xx, The FabFitFun Team
P.S. Psst! Have you signed up for the #FabFitFun box yet? Don't miss out on $200+ in amazing beauty, fitness, fashion, and lifestyle products every season. Join today!
To get the most out of your box products, make sure to check out the Insider page.