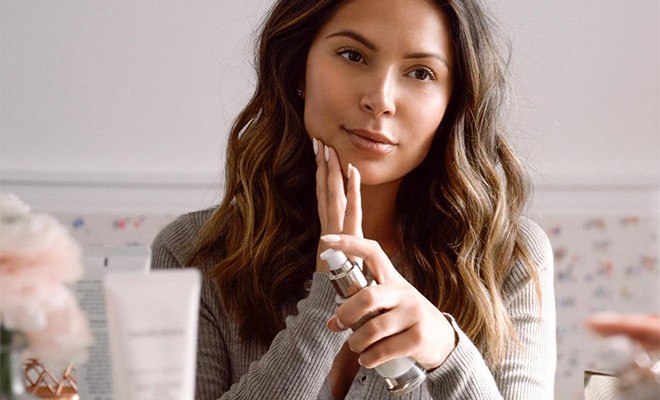 @marianna_hewitt
Ask anyone with wrinkles, sun damage, and age spots and they'll say they wished they had started taking care of their skin at a younger age. But how young are we talking here?
Although you're never too young to start treating your skin right, you should start investing in dermatologist-recommended products in your mid to late 20s.
With that being said, that doesn't mean you should throw all caution to the wind before that. Quite the contrary actually — this is the time to quit smoking if you're a smoker, drink more water than ever before, and moisturize like you're getting paid to do it.
Once you start to rack up your post-grad years, you should invest in a retinol cream (to be applied in small amounts) and products infused with antioxidants, hyaluronic acid, and peptides. It'll keep your collagen levels up and leave your skin feeling plump and bouncy (in the best way possible!).
The most important anti-aging practice? Apply sunscreen. Elle MacPherson recently wrote, "I've often said I wish I used sunscreen more often when I was younger. You don't notice the skin damage when you're in your 20s, but now that I'm in my 50s, I notice." So slather on that SPF and save yourself the regret!
xx, The FabFitFun Team