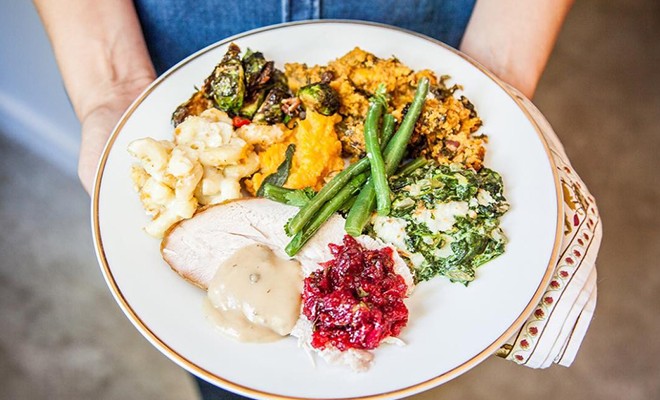 @fresaschicken
Winter is coming…and we all know what that means: it's time to eat. With the holidays right around the corner, no matter what you celebrate, there will be copious amounts of delicious and unhealthy food at your disposal.
While it's fun to treat yourself every once in a while, there are some foods you should just avoid altogether. We've rounded up the five holiday foods that you should avoid like the plague.
Egg Nog. Sadly, even if this holiday beverage is consumed sans alcohol, it's still pretty unhealthy. The main ingredients are cream, sugar, and raw eggs — a combo that can cause a serious tummy ache, and one serving is comparable to eating two whole glazed donuts. Have a nice glass of peppermint schnapps and hot cocoa instead!
Green Bean Casserole. Sorry, friends. Your grandma's famous green bean casserole is probably not the best idea. Even though it is technically veggie based, the other ingredients are generally fried and packed with butter and cream, resulting in almost double the amount of sodium you're supposed to eat in a day (much less a meal).
Candy Canes. Say it ain't so! These are probably some of the most delicious holiday candies, but they have absolutely no nutritional value. Save yourself a trip to the dentist and skip the candy canes (except maybe one as a very special treat!).
Fruitcake. This holiday dessert has the most deceiving name…ever. Though it doesn't look all that unhealthy, there is lots of sugar packed into this treat. Opt for something healthier, and more delicious, like this Christmas Cake.
Cranberry Sauce. Thanksgiving just doesn't seem complete without this sweet side dish, but you're better off skipping out on your serving this year. The canned versions have tons of calories and more sugar than a slice of pie, so opt for a homemade version that skips the buckets of sweetener.
xx, The FabFitFun Team