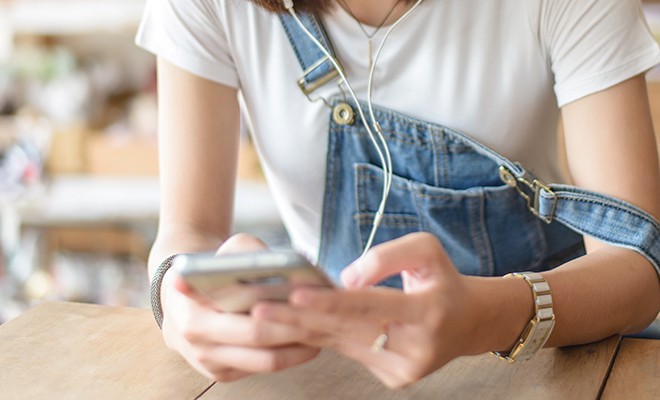 With November underway, it is now finally appropriate to start blasting the holiday tunes. Besides the classics you grew up knowing or those hits you've become obsessed with over the years (literally any song by Mariah Carey), there are so many albums out there that might not be on your radar.
Here are some of our favorites that you must add to any holiday playlist you have. Play these while you drive around, wrap presents, or at your next shindig. These albums are sure to get everybody ready for the holidays — yes, even the one Scrooge in your life.

"Today Is Christmas" by LeAnn Rimes
LeAnn's voice is one of our favorites to listen to around the holidays. From her cover of "Auld Lang Syne" to her own "Celebrate Me Home," we're hooked. Can't get enough? Lucky for you, she's also going on tour to celebrate her holiday hits!
---

"A Pentatonix Christmas" by Pentatonix
The uber talented singing group has a new holiday album ready to be played over and over again. They cover our guilty pleasure, *NSYNC's "Merry Christmas, Happy Holidays," and many more fan favorites. We love the fun, upbeat songs which are sure to get you in the holiday spirit.
---

"These Are Special Times" by Celine Dion
While this album isn't remotely new, it's still one of our absolute faves. Let Celine's voice take you back to the '90s with these incredibly classy holiday songs. These songs call for a night by the fire with the ones you love — maybe throw in a little vino for good measure.
---

"It Must Be Christmas" by Chris Young
Calling all country fans: this is the Christmas album you need to add into your life ASAP. Chris Young's dreamy voice covers all of your favorite songs and includes collaborations with Brad Paisley and Boyz II Men. These songs are the perfect complement to your already amazing holiday season!
---

"Christmas" by Michael Bublé
How could we not include this staple album?! Michael Bublé's "Christmas" still gives us chills and puts us into an immediate state of contentment. We love each and every song off of 2011's most amazing album (in our humble opinion), and we still continue to play them throughout the years.
---

"Christmas & Chill" by Ariana Grandé
Play this for the millennials in your life — they'll understand the play on words better than your grandmother. We love this short and sweet collection of songs that will mix well with your other holiday classics.
xx, The FabFitFun Team