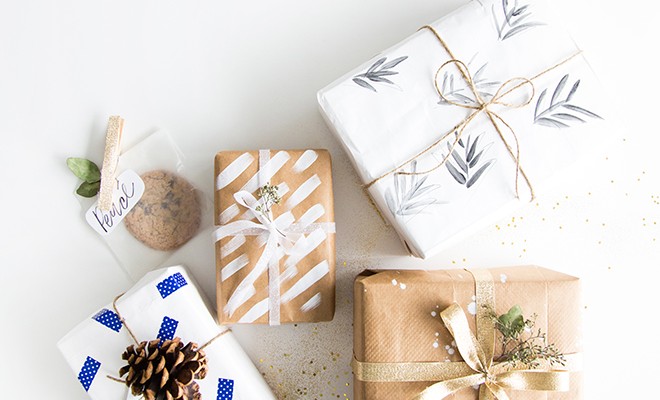 Some of the best parts about the holidays is meeting up with loved ones and friends we haven't seen in a while and exchanging gifts. Though you should remind yourself that gifting isn't the reason for the season, many of us get stressed out when it comes to buying presents.
However, don't take the easy way out when choosing gifts for your loved ones. Make sure to stay clear of the unwanted gifts below:
The "Subtle Hint" Gift
How would you feel if your loved one gifted you a scale or gym membership? You'd likely feel more self conscious or a bit hurt rather than excited to receive the gift. Put some thought into your gift and give them a product that celebrates how wonderful they are and how highly you think of them.
The Gift That's Really for You
If you can't figure out what to get your roomie, don't gift her something you like so you can just mooch off the gift. Instead, put your thinking cap on and figure out a gift that would actually fit into your roommate's life.
The Edible Gift
Edible and/or homemade goodies are nice, but what happens if the gift recipient doesn't like desserts? Even if you know your loved ones are obsessed with your famous cookies, don't go this route. Yes, they'll probably eat one or two cookies…but what about the rest? Gift them something that's meaningful and that'll last forever. Save the desserts for the holiday party instead.
The Same Gift
If you know your cousin likes exercising, we bet she's received all sorts of workout gear and accessories over the years. It's great that you're thinking about what they use on the daily, but by this point, they're probably tired of getting the same thing every year. Try something different this year and gift her an essential skin care product or a FabFitFun Box!
The Re-Gift
Let's be real: if you don't want it, someone else won't want it either. Give that unwanted item to charity instead, and put some thought into a new gift. You'll feel good about donating to a good cause, and won't experience any re-gifting guilt.
The Holiday-Themed Gift
These types of gifts sound good in the moment…but what happens after December 25? The gift recipient most likely won't use it and stow it away in their closet or cupboard until the next holiday season. Save them space and save yourself money, and gift them a product that can be used throughout the year.
xx, The FabFitFun Team